Well done in the John Boyne Competition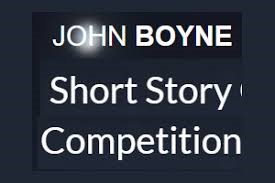 In April the acclaimed novelist John Boyne of amongst others The Boy in the Striped Pyjamas, The Heart's Invisible Furies, A Ladder to the Sky, My Brother's Name is Jessica decided to run a competition to help foster creativity among Irish kids during crisis, Judges included Cecelia Ahern, Donal Ryan, Claire Kilroy, Anne Griffin, Paul Murray
A few weeks later …… Huge congratulations to Veronika Krolova 1A picked up a prize for her story "Her Midnight Fire", great achievement.
CF Ireland
Congratulations to past student Nicole Richardson who painted the Art Department cover on Nationwide RTE 1 on 08/04, additionally Nicole was interviewed on the importance of exercise and Cystic  Fibrosis. She showcased her aerial cirque skills, well done Nicole.
Kildare Library and Riverbank Art Centre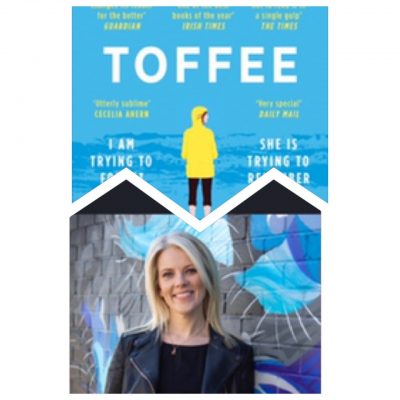 Many thanks to Riverbank Arts Centre and Kildare Library Service who collaborated an online event with Sarah Cossan and amongst other schools , Scoil Dara in  celebration of national poetry day.
Poetry
Some of the work produced by students, beautiful cross curricular links between their English and Art, the future looks bright with all their amazing talents.
TY and YSI Success
Congratulations to Mr Clive Mulvey and the TY students who enrolled in the YSInow module and were nominated for an award, such an innovative bunch who are making the world a better place for everyone.
Virtual Maynooth Open Day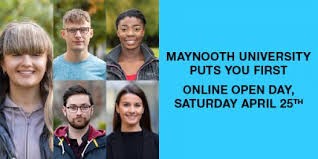 It was definitely a first but senior student certainty braced the Maynooth University Virtual Open Day on Saturday the 25th of April. It really was a great experience for all involved and gave a comprehensive insight into University life in Maynooth.
Digital Technology
Mr Mulvihill has decided as part of Digital Learning in Scoil Dara to run a competition for students , teachers nominated 4 students who have posivively engaged in online teaching, they were  entered in a draw for a new HP Printer.
Words of the Week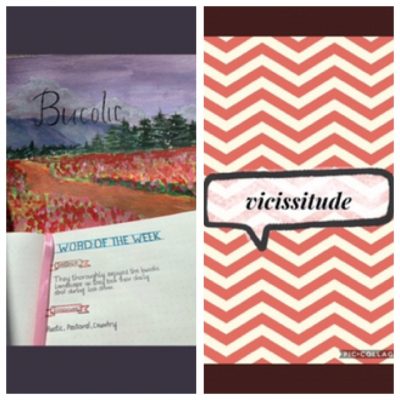 Ms Claire Byrne , who put forward a tongue twister , Ultracrepidarian , a person who has little knowledge on a subject but speaks like they do …..hmm the use of bleach and sun comes to mind here !
Ms Ann Boyle who came up with the word Dissonance , we all certainly aggree with that choice
Ms Teresa Ellis who with all the amazing art work would definitely be descireed as Seduloous , a person of action.
Ms Elaine Mc Auliffe nominated Vicissitude, very apt in these times , a change of circumstances or fortune , typically unwelcome or unpleasant.
Art
The Art department is always active and this month was no exception students created displays to wish people Happy Easter , they included art in the National Poetry Day and in the word of the week.
Check out Caoimhe Gallaghers digital art work , amazing work.
Community Care
Ms Lucy Jones and the TY Community Class were as always dynamic in their approach to online engagement but the brought it outside, coloring stones and leaving them for members of the community to stumble on , leaving feel good sayings displayed locally , baking for people , their talents simply know no bounds , well done to all of you for engaging in your community even when in lock down in a safe way.
Well Being
Ms Payne and Ms Brophy were busy compiling some well being resources for both the students and their families to enjoy , they can be accessed at https://padlet.com/sdaragc/i73mxa7fb2y9
Former Student Louise Nealon signs new Book and Movie Deal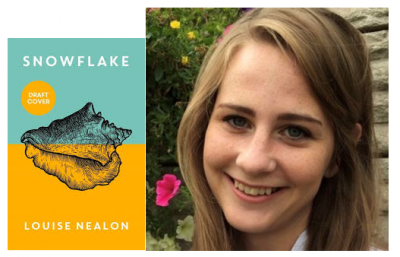 Scoil Dara was thrilled to see that past student Louise Nealon has done it again , having won the Sean O'Faolain Competition in 2017 for her winning piece " What Feminism Is" and of course publishing  Snowflake as her debut novel, she has now been offered a six figure deal by Bonnier Books and the film rights have been sold to Element pictures. Well done Louise, we look forward to seeing and reading more about you in the future.
Click here to read full article in the Irish Times
Finally
Scoil Dara would like to acknowledge the amazing work that has been done by so many of our educational partners. They have supplied a wealth of scholastic tools and resources, they have and continue to help people embrace the new situation that we are in. They have helped develop new skills and provide people with comfort and reassurance in these difficult times. They are too many to mention, but we say thank you to all and we look forward to Bishop Nultys blessing for the journey on the 21st