Simon Community Donation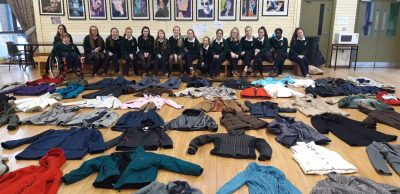 The YSI group Little Deeds Done have been collecting coats to donate to homeless shelters in surrounding areas.Thus far they have collected 78 coats. Half of these will be donated to the South East Simon Community in Waterford City with the remainder going to their Clonmel office. The South East Simon Community provides services to people experiencing homelessness and those at risk of homelessness through the South East of Ireland.
Co. Tipperary concert raises funds for Indonesian earthquake victims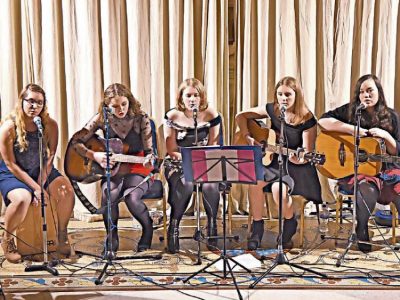 Some of our very talented students who are part of the Carrick-on-Suir music group Aibreán organised a charity concert in the Nano Nagle Centre chapel last Saturday for Unicef's humanitarian work with children in Indonesia after the earthquake and tsunami this year. Pictured above are Hannah O' Callaghan, Jessica Gaynor, Maeve Houlihan, Emily Foskin and Hannah Walsh. Well done girls with raising funds for such a great cause.
Link to full article from Tipperary Live
Scoil Mhuire Rated 15th Highest Progression Rate to Third Level Education in the Country
Scoil Mhuire has been rated by the Irish Times as having the 15th highest progression rate to third level education in the country! We scored first in South Tipperary. These results are a valid indicator of teaching and learning but do not reveal what Scoil Mhuire is about. Our priority is the holistic development and education of each pupil. Still It's fantastic seeing our school hitting national headlines in such a positive fashion!
View article from Cork Evening Echo