GLUAIS' CHRISTMAS CONCERT GOES VIRTUAL THIS YEAR!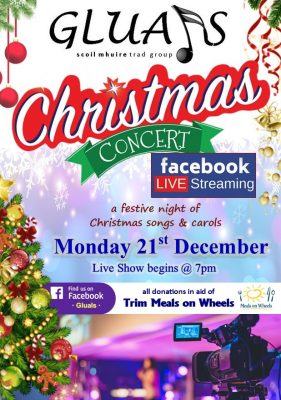 Gluais, Scoil Mhuire's trad band, are excited & delighted to announce that their annual Christmas Concert will be going ahead this year – virtually! Although it will be a very different experience compared to their annual sell-out shows in the Castle Arch Hotel, they promise to make this year just as festive, performing all your favourite Christmas songs and carols!
Gluais' concert will be streamed LIVE here on the school's Facebook page on Monday 21st December, starting at 7pm. All donations & funds raised during the show via their GoFundMe page will go directly to Trim Meals on Wheels – an incredible voluntary based group here in our locality.
Indeed, all Covid-19 guidelines in relation to music performances will be adhered to , including safe, social distancing between their musicians & a max 6 singers singing at any one time at 2m distance apart.
To watch the show live, please visit "Scoil Mhuire Secondary School Trim" Facebook page or click the link below:
https://www.facebook.com/watch/?v=2548078415492867
EU Funding Received for Scoil Mhuire Erasmus+ Programme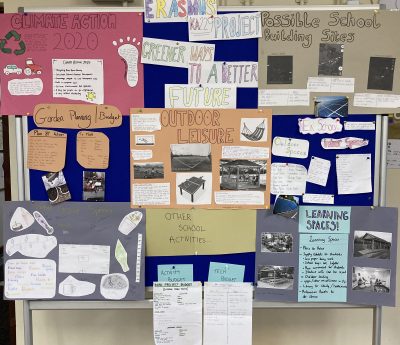 Scoil Mhuire's Erasmus+ Programme has received the EU funding this week. This is a 2-year project that has a whole-school dimension.
Scoil Mhuire's students and teachers have been working on their ideas and plans on the topic of "Sustainability/Greener Ways To A Better Future" and we'll start now with the realisation of the following mini projects:
Green Garden, Wellbeing/Fun/Learning Spaces equipment, IT/tablets for communication and exchange of best practice with our German partner school "Petrinum Gymnasium", Junk Kouture (Art and Home Ec. Departments), building students Irish-German partnerships, students looking into the best suitable design for our new school building, Climate Action 2020 etc.
18 TY students are coordinating the efforts of our school community with their teachers Mr Kajic (Co-Ordinator) and Ms McBride.
We are looking forward to financially supporting many more mini projects from different departments and Working Groups this year.
"Leargas" is the Irish National Organisation working in liaison with our school and the EU Erasmus+ section.
School Community Remembers Loved Ones with Special Remembrance Tree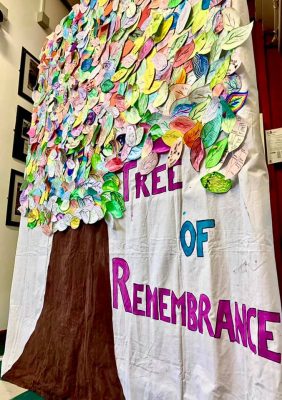 Celebrating the Month of Remembrance, Scoil Mhuire's RE Department, along with their religion classes, were busy creating our 'Tree of Remembrance' to remember those who are no longer with us. Every student & staff member had the opportunity to design a leaf and on it write the names of loved ones who have passed away.
The tree was then brought over to St Patrick's Church where it stayed for the remainder of the month.
A morning mass was offered for the repose of the souls of all deceased members of our school community (students, staff and families) & the Sisters of Mercy.
NUIG Scholarship of Excellence for Scoil Mhuire Student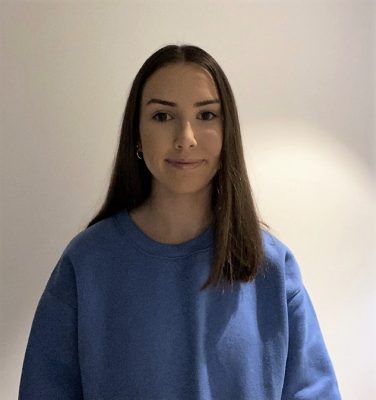 Congratulations to past student Olivia Gonsalves from the L.C. Class of 2020 who is the recipient of a Scholarship of Excellence from NUI Galway based on her exceptional academic performance in her Leaving Certificate. She has been rewarded a scholarship of €1500. We wish Olivia well in her studies
Prestigious Maynooth University Award for Past Pupil
Congratulations to past student Aoife McDonnell from the L.C. Class of 2019 who has won the KPMG prize in Maynooth University "1st Year Accounting & Finance Student" on her BA Accounting & Finance Programme. Her prize was presented to her online at the recent 2020 Maynooth University Accountancy Showcase by Paul Vance of KPMG. We wish Aoife continued success in her studies.
The 3 minute award presentation video can be viewed below: