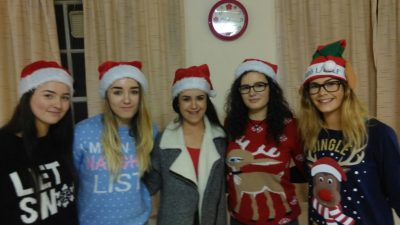 This week our students, attired in Santa hats, took part in the Christmas Carol Service in Tuam's Cathedral of the Assumption. Afterwards, the girls acted as hostesses, helping with the refreshments at the parish reception.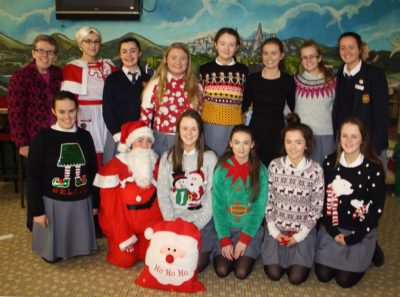 On Monday, members of our school's Friends in Faith group dressed up as Santa and Mrs Claus and helpers. They visited and entertained the residents and staff of Árus Mhuire, our local senior citizens' home. The girls sang, danced and played music and all involved had a lovely time.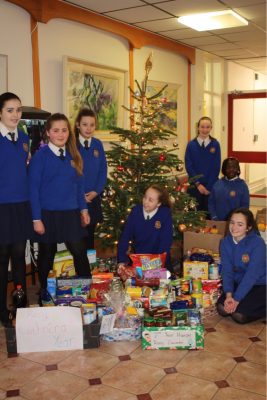 As is our tradition in the Mercy, each year hampers are offered to the local branch of St. Vincent de Paul. Each class-group, along with the staff, organised a food-hamper for delivery to local families. The 1st years were delighted to participate in what was a new tradition to them. Another new experience for them that sums up the spirit of Christmas here in our school.