Kerry Jersey Day
Kerry Jersey Day in St. Brigids Secondary school Killarney leading up to the all Ireland football final 2019.
Maths teacher travel to Kenya
Sheree Murphy, Adrienne Brosnan and Emma Cronin are three Math's teachers in St.Brigid's Presentation Killarney who travelled to Kenya in June. These teachers volunteered with the Kenya Education Project. Founded in 2003, the Kenya Education Project is based in the slum village of Embulbul, 25km south of Nairobi, where there are many homes without running water or electricity and very poor sanitation. We are very proud of our teachers for their kindness in volunteering. Below are some photos taken from their stay.
School Tour to Spain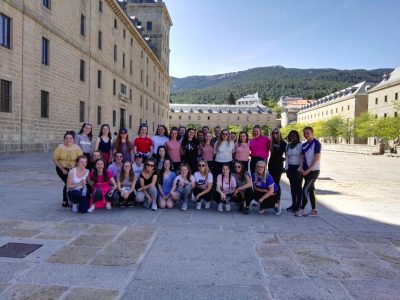 Transition year and fifth year Spanish students are currently enjoying themselves on a cultural and linguistic tour of Madrid. Students have visited cultural locations in Madrid including the Spanish Royal Palace and an Egyptian Temple from the "Valley of the Kings" donated to the Spanish government. The girls also travelled to the city of Segovia which is a UNESCO World Heritage site with many monuments from the Roman era including its famous aqueduct. They toured El Escorial, a fifteenth century palace and monastery where they learned a great deal about Spanish history. They are enjoying themselves and putting their Spanish language skills to good use.
TY Gaisce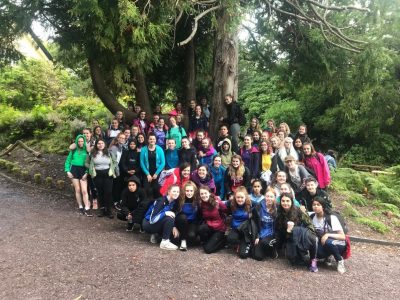 71 transition years from St. Brigids Secondary School Killarney embarked on the first leg of the Gaisce journey today. The walked and hiked an impressive 18km throughout the national park. Followed by an afternoon of cooking their own meals and camping overnight.
Couch to 5K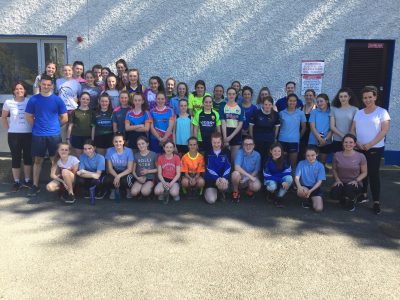 40 students and 7 teachers from St. Brigid's Secondary School Killarney participated in the couch to 5km run as part of our wellbeing program. This program will run till December.
St. Brigid's Killarney TY students travel to Ballyhass lakes
Transition Year students in St. Brigid's Secondary School travelled to Ballyhass Lakes as part of a bonding activity. The students enjoyed climbing, taking leaps of faith climbing Jacob's ladder and negotiating  high ropes. A great start to a busy year.