Minister Joe McHugh Visit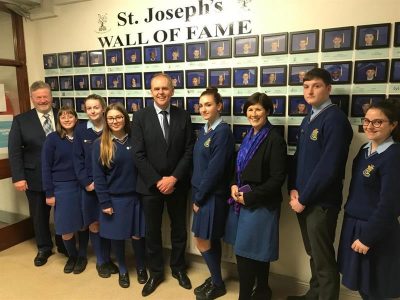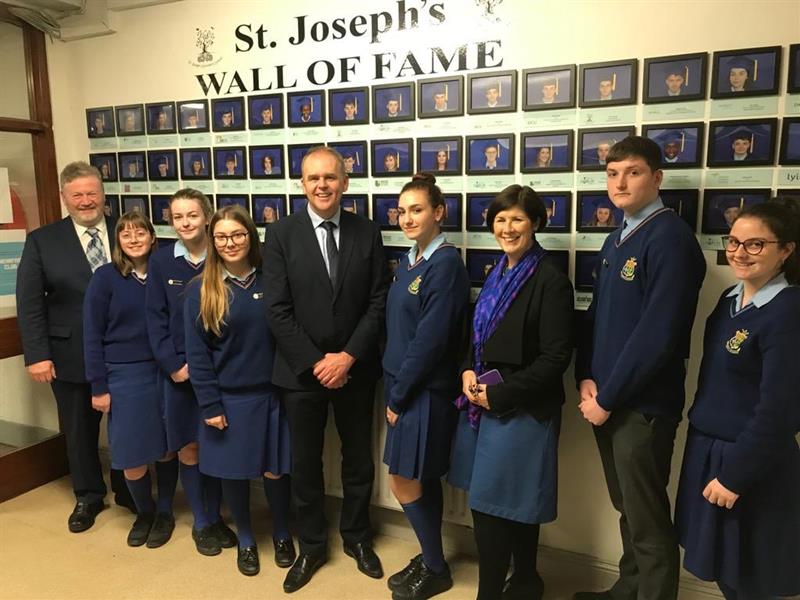 It was great to see Minister Joe McHugh, the first Minister of Education to visit St Joseph's walk through the doors on Thursday night. Our TYs last year left a lasting impression with their upbeat message asking for a new school.
The Model United Nations 
TY, 5th & 6th year students represented St Joseph's in The Model United Nations which happened in Cork last weekend. Huge thanks to Ms Davidson & Ms Keane for affording our students the opportunity to participate and engage on such a successful level.
Leinster Girls Interprovincial Tournament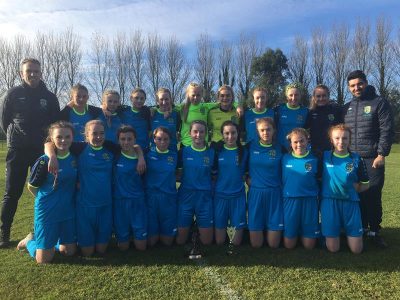 Congratulations to Ruby Atkinson of 3rd Year who won the interprovincial tournament last weekend with Leinster Girls. A fantastic achievement for Ruby and we are all so proud of her here in St. Joseph's.
College Awareness Week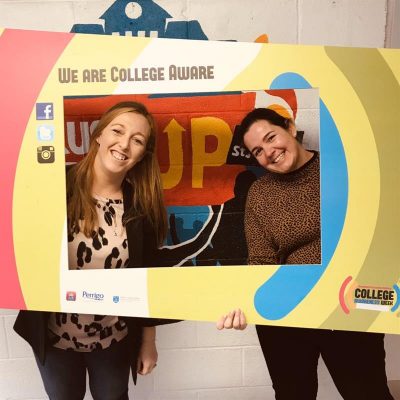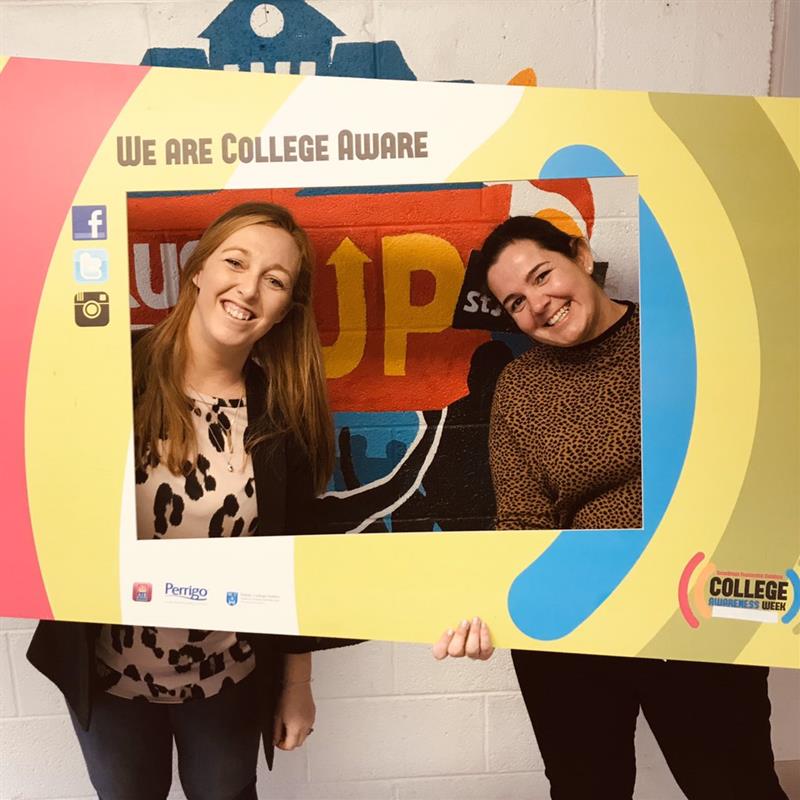 College Awareness Week was launched in school. A jam packed week of events, activities and talks. Check out the full College Awareness update here http://www.stjosephsrush.ie/News/College-Awareness-Week-2019/58085/Index.html. This update includes a synopsis of some of the wonderful talks our students had the opportunity to go to and the video summary of our much anticipated and enjoyed speed careers event.
NAPD Creative Engagement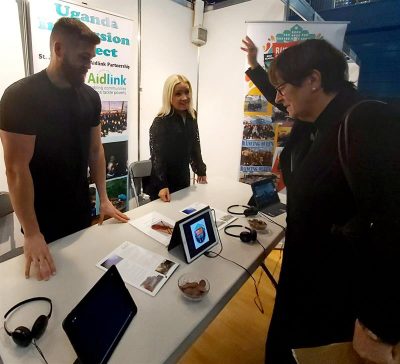 A mix of our musically inclined students attended the NAPD Creative Engagement event. Here they showed off their music skills to like minded teachers and students. Their performances were raved about. Thank you to Ms Davidson & Mr Dowling for affording the students the opportunity to get involved in this event.
Friendly Voices
TY Friendly Voices are in full festive swing ahead of "The Most Wonderful Time Of The Year" – a joy to hear them practicing, creating a beautiful Christmas Buzz around the school.
2nd Year JCSP Students
2nd Year JCSP Students participated in a very cool workshop with Ireland's biggest independent comic publisher.
Childtalk 2019
5th Year Politics & Society students attended the empowering #childtalks2019 event in Dublin. This event engaged students in issues relevant to their own lives and encouraged them to advocate for their rights.
Senior Cycle Options Meeting
Our senior cycle options meeting for students, parents & guardians saw a great turn out last week.
Astronomical Society
Mr O' Connell celebrated the inaugural meeting of the St Joseph's "Astronomical Society" with an amazing turnout for the first gathering. We look forward to seeing what wonderful things this group get up to over the academic year!
TY Musical
TY Musical week was upon us and our current TY students embraced the busy lead up like pros. Sold out shows for 3 nights to rave reviews. It was the reaction that the students deserved for their hard work and dedication over the last few months. Ask anyone who was there, extra seats had to be add for the last night due to its popularity. The singing, the dancing, the acting, the accents the colour. A very appropriate reflection of the year group we are working with in TY in St Joseph's this year. Well done to all the students and of course the immensely talented teachers who help get them to their best!
Thanksgiving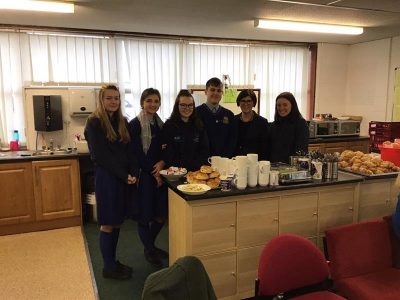 Thursday 29th November saw a busy day celebrating Thanksgiving and thanking our entire school community for making us who we are. Big shout out to third year Student Forum reps, Leadership Team and our amazing parents & guardians for always being there to lend a hand. Our student leaders welcomed the staff with cakes & coffee at small break just to say thank you. A lovely gesture which was much appreciated.
SciFest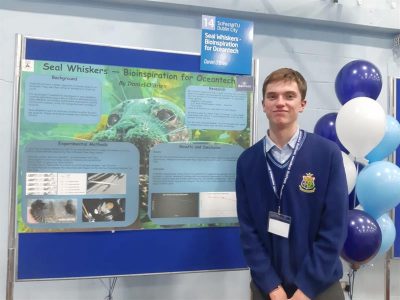 SciFest for STEM saw 5th Year Student Daniel O' Brien represent St Joseph's with his project on "Seal Whiskers – Bioinspiration for Oceantech" an opportunity to meet like minded people.
New Piano for the Music Department
Christmas came early for St Joseph's Music Department with the arrival of a beautiful new upright piano for the department. A passion project for the teachers and students of St Joseph's it was a great day to see this vision arrive through the school doors. A massive thank you to all the teachers, students, parents and members of the community who supported our fundraising over the last few years to be able to purchase this instrument for the school. We promise to take great care of it and make magnificent music with it. Check out a short video clip of the piano in action by clicking here!
Dave Glennon Ubisoft Talk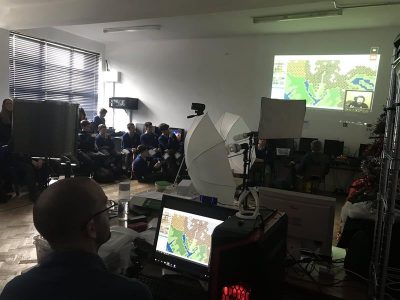 A fascinating talk by Dave Glennon who works with Ubisoft Singapore who gave up his time to speak to interested students about game design and his career path. Dave skyped in from Singapore where it was 10pm at night for him. We really appreciate giving up his time and the students who engaged in this talk were riveted from start to finish. Maybe we have some future game developers in our midst?
Aidlink for Turkana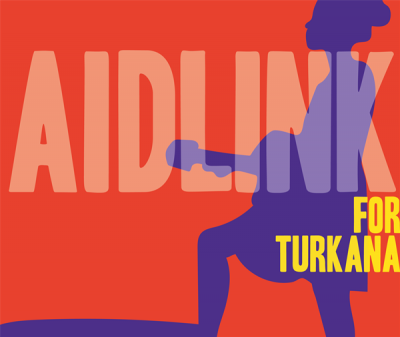 The objective; to raise voices, hope and funds for the people of Turkana. For the second year in a row St Joseph's Music Group successfully helped Aidlink Ireland achieve this goal.
Last year we were the first secondary school choir to participate in Songs For Turkana and were paired with no other than Mundy. It was a huge learning curve for us. Songs For Turkana is a concert concept that sees Irish musicians paired with community based choirs culminating in a concert where all proceeds go back into the extraordinary work of Aidlink and the Girl Child Network.
We were already familiar with the work of Aidlink, as a school we have such strong connections with the organisation. To learn of the ongoing drought in Turkana and implications this has for the people there was eye opening. We connected with and had our own worries and concerns for the people of Turkana especially after Peris Mootian spoke to the music group giving us a first hand account of the challenges in Turkana but also of the powerful work Aidlink and the Girl Child Network are doing over there to counteract some of these issues.
The stories Peris shared really touched the students of the music group. Within the stark differences they realised the similarities they shared with their Kenyan peers. So when Anne of Aidlink asked us would we like to get involved again this year it was a resounding YES from all of us here in St Joseph's.
This year we found out early on that as a choir we were paired with The Pale. Most well known for "Butterfly" released just over 25 years ago. Matthew and Shane were a delight to work with, they were also super impressed with our students and their musical prowess. Together we prepared and practiced "Pure Science Fiction" off the lads most recent album "Merciful Hour".
A small number of the Music Group Students represented St Joseph's on the Ray D'Arcy Show the first Saturday night of their midterm break. A four part version of Hey Day by Mic Christopher was showcased. This was a beautiful arrangement by Maria Stanley. This was to be the finale song at Aidlink For Turkana where all the participating choirs would come together with all the artists to close the show. The Ray D'Arcy appearance was to help promote the concert and give viewers an idea of the talent and quality to be expected on the night.
Aidlink For Turkana took place the following week on Saturday the 2nd of November to a full house. The students got to see many different Irish artists perform with different choirs. They heard Peris and Anne speak about the importance of community and connection. They got up on stage and performed with such vigor, focus and professionalism they impressed all present. They emanated the message of connection and community and with their time, gifts, skills and talent took the opportunity to give back. We were all so proud of the commitment the students gave both in their rehearsals and for both events. They did themselves, St Joseph's and Aidlink very proud.
Sport
Gaelic Football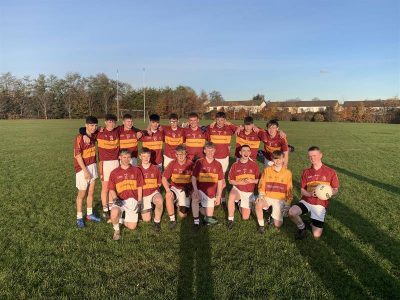 There was great success for the u16 and u15 Gaelic Footballers this month. The lads played some brilliant football in challenging conditions and were deserving winners.
Under 19 Badminton – Girls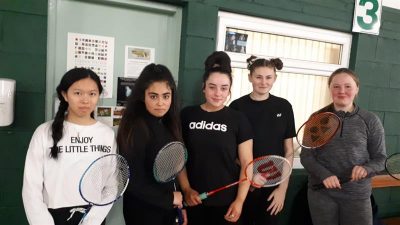 A narrow defeat for the u19 Badminton team who had their first competitive outing with this new extra curricular team lead by Mr Reilly. Congratulations to the team who gave a great performance throughout the tournament. We look forward to watching this team grow and wish them every future success.
Under 19 Badminton – Boys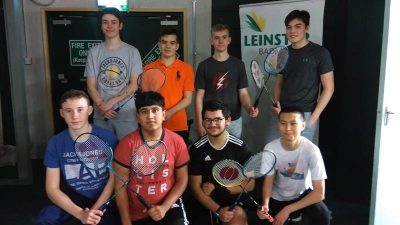 St Joseph's u19 boys took part in the Dublin Schools Badminton League on Monday 25th November. By agreement with the other 4 teams involved in their section all 4 matches were played on the same day. Each of the 8 Boys involved played in two matches. All players acquitted themselves very well and they managed to win one of the 4 matches. Everyone had a most enjoyable day.