Mercy Day Mass 2020
St. Leo's College celebrated Mercy Day mass in the Cathedral of the Assumption last Friday. Due to the current global pandemic our opening mass was conducted in a socially distant manner. Fifty representatives drawn from the staff and student body participated in the liturgy which was concelebrated by Fr. Thomas O' Byrne, Cathedral Parish Administrator and our new school Chaplain, Fr. Yanbo Shen. The whole school community watched the ceremony by live stream on campus.
The words of welcome delivered by Headgirl, Shauna Downey highlighted how St. Leo's College is part of a global network of schools in the Mercy tradition.
In his sermon, Fr. O' Byrne reflected on the meaning of Mercy and asked students to think about what they wanted to pray for as they began the new school year. Drawing on the gospel readings taken from Jeremiah 18: 1-6 and Philippians 4: 6-9 Fr. O'Byrne reminded us of the importance of being open to opportunities in life whatever the circumstances. Our foundress, Catherine McAuley like Jeremiah, listened to God's call and had been rewarded by finding her true purpose in life.
He reflected on the name of Leo as a mnemonic, explaining how Catherine McAuley listened, engaged and was open to the needs of those she encountered. He reflected on the legacy of the sisters in Carlow in health and education, which gifts our school with a very rich heritage today.
The current global pandemic represents our moment at the crossroads. We too must be people who listen and read the signs of the times as the sisters did 181 years ago. We must take inspiration from the guiding principles of our founding community and the Charism of Catherine McAuley if we are to realise and inform our vision as a learning community.
The prayers of the faithful read by Ms. Nuala Kennedy and Ceola Webb focused on the concerns of all people during the global pandemic.
Following the Eucharist Amy McLoughlin, sixth year delivered the communion reflection which drew inspiration from William Ernest Henley's poem -Invictus.Her reflection was a reminder that Mercy Day 2020 is a day like no other and we remain united as a school community. "We celebrate each other, no matter if you are seated in a pew or behind a classroom table watching via webcam. We are together as a school community once more."
Ms. Niamh Broderick, principal addressed the whole school community before the investiture of the senior leadership teams. In her address Ms. Broderick reflected on the values of CEIST and how the vision and values of Catherine McAuley lives on through the core values of the Trustee body. As a CEIST school we must all strive to be the best that we can be, every day in St. Leo's College. Ms. Broderick referenced the striking cover of this year's leaflet which incorporated a quote from Catherine McAuley; "We must strive to do ordinary thing's extraordinarily well". As a whole school community, St. Leo's College has adapted well to the new protocols imposed by the Covid-19 virus. She commended the student body for their commitment to respecting the safety of all and rising to the challenges presented by the global pandemic.
Before concluding with the annual investiture of the Senior Leadership Team, Ms. Broderick paid tribute to four Staff who have retired or resigned from the Staff recently. Sr. Nora O'Brien, Ms. Ruth McHugh, Ms. Elizabeth Kennedy and Helena McKenna, School Administrator.
| | |
| --- | --- |
| | |
| | |
| | |
| | |
| | |
Head Girls 2020-2021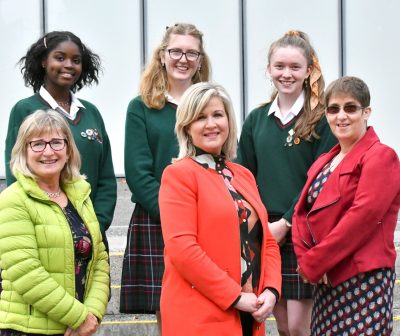 "Great leaders don't set out to be leaders, they set out to make a difference."
Best wishes to our three Head Girls Orlaith Murray, Shauna Downey and Racheal Diyaolu who will no doubt do us proud as they prepare to settle into their duties for the 2020-2021 academic year. Each member of this leadership team has served on Student Representative Council over the past few years. Individually they have displayed key leadership skills, underpinned by a strong sense of duty and care for others. As part of the Senior Leadership Team in the school the Head Girls will participate in a Leadership Training Workshop over the coming weeks.
Leaving Cert Success!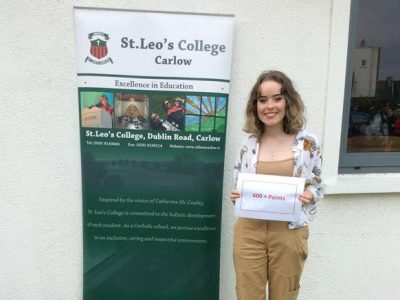 Congratulations to Eve McGlinchey and Khansa Yousif who each achieved over 600 points in the Leaving Certificate.  A special shout out to Rowan Rezk who arrived in Ireland from Syria six years ago. Despite not having even basic English skills Rowan scored more than 500 points in her Leaving certificate.
Leaving Cert 2020
Huge congratulations to the Leaving Certificate Class of 2020 who received their Calculated Grades on Monday morning last followed by their CAO Round 1 offers on Friday. We are extremely proud of all students. Over twenty of our girls achieved more than 500 points with two students delighted to achieve more than 600 points. When asked about the secret to their success, the girls who surpassed the 500 point mark agreed that working consistently, being organised, taking small class tests seriously and participating in extra-curricular activities had helped them. Special congratulations to Eve McGlinchey who not only scored the maximum 625 points but has also been awarded the RCSI Consilio Manuque Scholarship, given to the single student achieving the highest combined points on entry to RCSI. It is a comprehensive scholarship worth €5,000 each year for 5 years and sets her up with an academic mentor and a role in representing RCSI on occasion.
Principal Niamh Broderick, Deputy Principals Imelda Whelan, Emma Dwyer, Ian Curran and Year Head Vivienne O'Neill pictured with over twenty students who achieved more than 500 points.
Meitheal Team 2020-2021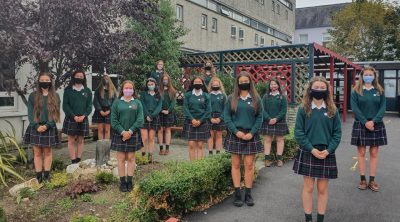 Thanks to our wonderful Meitheal team who have been working with our 1st Year group to ensure a smooth transition into our school community. The team meet with their class groups each day and are always ready to support and assist with any questions or difficulty that may arise. The team serve as wonderful mentors to our new students.
Senior Prefects
Best wishes to the following students who were named as Senior Prefects. We wish them every success in their role.
Sixth Year:
Shauna Archibald 6A
Dayo Oroyinyin 6B
Katie Barrett 6C
Beth Evesson 6D
Sadhbh Scully 6E
Sorcha Peters Lynam 6F
Fifth Year:
Layo Balagun 5A
Eadaoin Cawley 5B
Kelly O'Neill 5C
Aoife Watson 5D
Ellen Kelly 5E
Eimear Gleeson 5 F
Olwyn Lawler 5G
Transition Year:
Fiona Emulue 4A
Emma Phelan 4B
Caoimhe Martin 4C
Alison Baldwin 4D
Niamh Behan 4E
Student Representative Council
Congratulations to the following students who were elected to the SRC for the academic year 20-21.
2nd Year: Sarah Joyce & Ellen O'Byrne
3rd Year: Ashleigh Morrin & Emily Grufferty
4th Year: Fiona Emulue & Meabh Gallagher
5th Year: Faye Ni Dhiolluin & Jasmine O'Shea Rush
6th Year: Lisa Hegarty & Roksana Segiet
CEIST Visit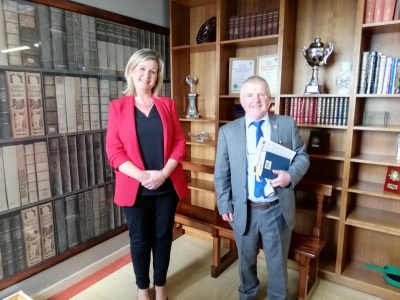 Mr. Gerry Watchorn, CEIST and Ms. Niamh Broderick pictured in St. Leo's College last August.
Library News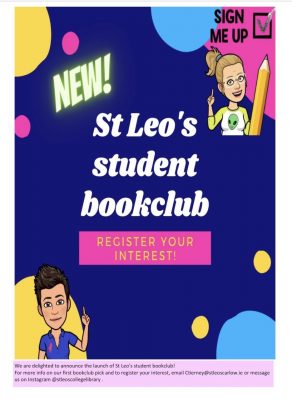 Well done to our Back to School Giveaway winner Ceola Webb, who received a new book as part of a new initiative to promote the joy of reading. Students have been dropping by the school library to read during breaktime since the beginning of term. This year due to Covid –19 restrictions, the library will operate differently but it promises to be a good year for reading. Staff have been working hard behind the scenes to prepare the library for the new academic year. In the meantime, students are advised to access books for free on @borrowbox or on our school Instagram page @stleoscollegelibrary and to participate in Game Night every Wednesday. Students can also find some good book recommendations and much more! Sincere thanks to Ms. Dearbhla Cussen and Ms. Claire Tierney for all their good work.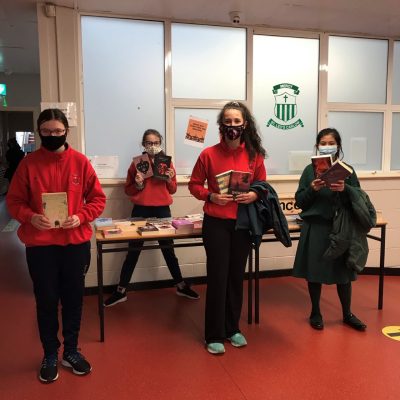 Our Library team were very proud to announce the launch of our own BROWSE & BORROW system. So how does it work?
BROWSE the catalogue from one of three ways: via our bitmoji library (link in our Instagram bio, via the school website under extracurricular >our library, or via the link on St Leo's Community on Teams)
REQUEST a book by filling in the form online.
When the book is available, we will contact you and arrange a collection point within the school Need book recommendations? Not sure what to borrow? Let us know via the form online or check our Instagram account where a lot of books available feature.
Creative teaching strategies in the pandemic!
In these challenging times of Coronavirus and compulsory mask-wearing we find ourselves compelled to approach Teaching & Learning in new and innovative ways. First years and Transition Year students were particularly busy adopting a suite of knew teaching and learning strategies. All first years completed a fun drawing exercise entitled "Looking behind everyone's mask" as part of SPHE class. In Transition Year the 4E Irish Class recorded oral "Caint agus Comhra" about their personalities outdoors. Whilst a group of Transition Year German students made Schultüten to mark the start of the school year.
Best Wishes
We wish former staff member, Ms. Margaret Farrell every success as she retires from her role as Primary Diocesan Advisor for Religious Education. Margaret was a sterling support to the Religious Education Team in St. Leo's College since she took up the role following her retirement as a secondary school teacher.
Sympathy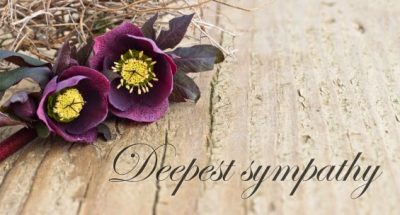 St. Leo's College would like to extend sincere sympathy to our former principal Sr. Kathleen Kennedy on the death of her brother Christy Kennedy. Ar dheis de go raibh a anam dilis.
Fr. Brian Maguire Migrates to pastures new!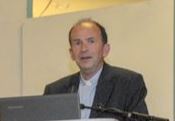 Congratulations to our school chaplain Fr. Brian Maguire who recently celebrated the 40th Jubilee of his ordination. St. Leo's College and the Board of Management would like to extend every good wish from the whole school community, as he takes up a new ministry in Tullow. Fr. Brian has been a wonderful spiritual guide to the whole school community during his tenure in St. Leo's College. His thoughtful pastoral care of the staff and students has been greatly appreciated by all.
Virtual Awards Ceremony – John Paul 11 Awards
On Tuesday 29th September the annual Pope John Paul II Award ceremony was held virtually in Carlow Cathedral. This year 49 of our 5th and 6th year students received awards. St. Leo's College was proud to have the highest number of recipients from across the diocese. The JPII Award aims to encourage and enable young people to play an active role in their parish, school and local community. At the ceremony Shauna Downey, 6th year, was interviewed on behalf of the young people in the diocese. She spoke eloquently of her experience completing the award and outlined some of the projects in which she became involved. Well done to all those who received their awards. Many thanks to Ms. Aine Sheils for mentoring the girls so well throughout their John Paul II journey.
Adapting to Covid –19
All our lives have changed radically since the lockdown last March. People in all walks of life have had to adapt quickly to the global pandemic. In St. Leo's College teachers and students strive hard to find new and innovative ways to bring active methodologies into our learning environment. Covid – 19 means there is a real push for teachers to find socially distanced ways to enhance their teaching … here is a picture parade of ways teachers in St. Leo's College have been adapting to the global pandemic during class.
Music
A busy week in Music class!
| | |
| --- | --- |
| | |
| A socially distanced Music room | |
Transition Year Walking Tour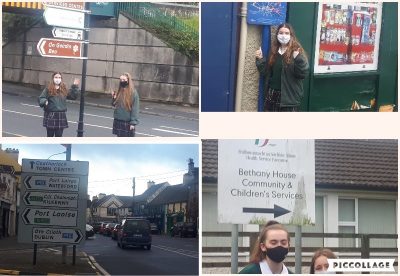 Ms Kate Redmond and her Transition Year class participating in a walking tour of Carlow town.
Home Economics
Tasty Treats baked at home by Ciara Butler's First Year Home Economics Class.
Biology
Deirdre Wilson's 6th year Biology class were thankful for the fine weather this week as they completed their Ecology study outside behind the hockey pitches.
Dreamspace Seminar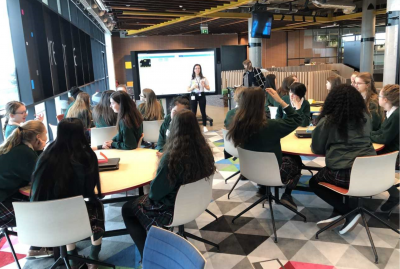 Transition Years enjoyed a Microsoft Dreamspace session on Tuesday. Students were introduced to programming, animation and other STEM activities.
LCA class preparing for Spring with Maria in in the Polytunnel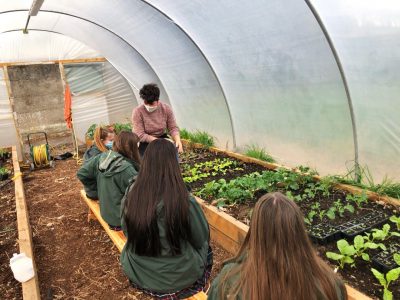 They say that if you are not washing, peeling and chopping for your dinner, then it probably is not the right kind of nutrition! The LCA team were busy picking and preparing produce from the school's polytunnel this week.
Sport
Volleyball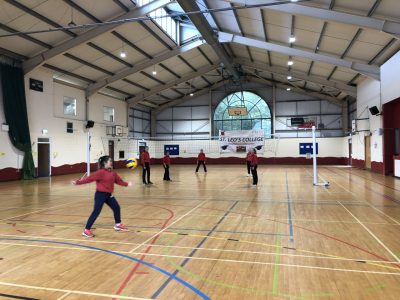 Delighted to see 6th year students back playing volleyball every Wednesday morning!
Hockey News
Congratulations to Abby Byrne 4th year who has been selected for South East U-18 Hockey Team.
The 50k Club

Join Ms. Fiona Kelly and the 50k walking club on the track at 12.15 every Wednesday at lunchtime. Everyone is most welcome welcome!
PE Department
Well done to Aine Byrne and Freya Leathem (1B) and to Grace Doyle and Hannah Kelly (1E) who won the country orienteering competition in their respective PE classes this week.
| | |
| --- | --- |
| | |
| Ms. Roisin Breen's 6th Year PE class enjoying Orienteering in the grounds of St Leo's College. Students used a map & app on their phones to scan QR codes. | |