Visit from Don Mescalll and Celine Byrne
On Monday the 9th of October, Celine Byrne and Don Mescall visited St Mary's Newport.
They were treated to a live performance from Celine, who was also joined by our school choir in their rendition of 'Danny Boy'.
Owen Grant and Ms. O'Meara had the privilege of accompanying her on piano. The school sends a special thanks to Don Mescall, a past pupil of St Mary's for always showing support to our school.
Celine is performing in the Concert Hall UL on Sunday the 22nd of October.

TY overnight trip to Ballyhass
Last week the TYs took off to Ballyhass for their bonding trip.
Team Building games, abseiling, leap of faith, crate stack, zip lining, aqua Park, campfire sing along and ghost stories and a good old fashioned table quiz are just some of the activities the four TY classes got up to.
Well done to all the TY students who were just fabulous to bring away on the trip. Thank you to Ms. Quinn, Ms. Flannery, Mr. Nolan, Mr. Hickey, Ms. Minogue and Mr. Ryan for attending and helping Ms. Thornton.
Thank you to all the staff and instructors at Ballyhass for an unbelievable few days. The school is looking forward to many more great days out together with their TY group.
Sports News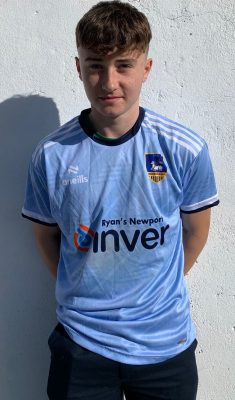 On Friday 13th October our U17 boys played Borrisokane Community College, and won 5-2. Luke Hartnett opened the scoring when he pounced on the ball after Scott Nugents free kick hit the crossbar. Tommie Cusack doubled the lead with a free kick after 30 minutes. Borrisokane pulled a goal back just before half time. St Marys started the second half with another goal just one minute into the second half. There were 2 penalties for St Marys in the second half where Tommie Cusack stepped up to complete his hat trick. Borrisokane scored another goal in the 80th minute. Well done to all involved.
Congratulations to the school's Senior Camogie team who won their championship match against St Anne's Killaloe. Final score 1:10 to 1:06, scorers were; Aine Finn, Sinead O Riordan, Isabelle Eivers, Aoife Mellerick and Caoimhe Troy. Well done to the team and management, Ms. Minogue and Ms. Creamer.
Our Senior Hurlers played against Killenaule in a Munster Secondary Schools knockout game last week. Well done to the team and management, the boy won by a 4 point margin, 2:19  to 1:18. It was a tight game at nearly every stage with goals from Cillian Collins and Darren Colopy eventually separating the two sides.
The School's  first year hurlers played their first game for St. Mary's last week. They recorded a win over St. Munchins. Well done to the team and management.