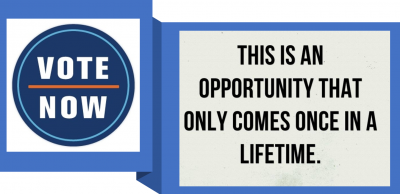 As the Patronage process for new post primary schools at Dunshaughlin and Gorey draws to a close, CEIST  held "Town Hall" meetings for prospective students and parents on Thursday evening last.  During these information sessions, Clare Ryan, CEO of CEIST was joined by local Principals, Parents and students attending CEIST schools to participate in an open question and answer session and confirm just what CEIST can offer these communities.  Both this and a similar online event held last week by CEIST generated significant interest from parents.
Rita Meagher, a Principal in an established CEIST school, in reviewing both the Gorey and Dunshaughlin meetings said "We're not at all surprised by the high level of interest in CEIST's offering to these two towns.  CEIST schools are well known up and down the country as schools that offer the very best education and care to students.  In both Dunshaughlin and Gorey we would really add to the educational landscape of the town and give tremendous choice to parents now and into the foreseeable future".
The conversation was joined on the evening by two Leaving Certificate students who recounted their own personal journey and experience of education in a CEIST school.  Rachael, from an all-girls school, spoke about her Nigerian heritage and how her culture was accepted and celebrated.  She spoke about the many opportunities with regard to curriculum, extra- curricular and student leadership which were on offer and which she had availed of and spoke of the encouragement and support she had received since her first day.  Ciaran, from a mixed rural school, spoke about the warm and welcoming atmosphere that exists in his school and despite the friendly rivalry from among the students from various backgrounds, sporting allegiances etc. said that everyone felt school was like a family.  He praised the school Principal and staff for listening and accepting Student Voice and commended the level of respect that flowed in all relationships between staff and students.  Like Rachael he also expressed his experience of support, encouragement and opportunities to achieve his potential and spoke of his regret to be leaving at the end of the academic year.
The Patronage process which opened on 23rd October and closes on Monday next, 16th November at 9am devolves the decision solely into the hands of parents from 2nd – 6th Class within a specified catchment area.  Both these schools, due to open in September 2021, will be co-educational, state-of-the-art facilities, fully funded by the Department of Education and Skills with CEIST offering the additional option of an Aonad Lán-Ghaelach.  This patronage process offers parents in these areas a choice in the type of post-primary education available into the future.  CEIST offers an alternative to that which exists at present in both Dunshaughlin and Gorey.
Clare Ryan, Chief Executive of CEIST said, "This is a wonderful opportunity for the communities in Dunshaughlin and Gorey.  This process offers real choice to parents who wish to secure the very best education for their son/daughter.  CEIST have a proven reputation in the area of Post-Primary Education and these two new schools would join the other 107 CEIST schools together with the 34 Community Co-Patronage schools all across Ireland in our care. Parents, you have an amazing opportunity to actually choose the school that will serve the boys and girls of your community for generations to come.   Your Voice Matters—Your Vote Matters—Choose a CEIST education".
CEIST schools are open, inclusive communities with a commitment to academic excellence. The new schools will be technologically advanced using the latest information and communication technologies.
The Online Patronage Process System will be open for parents to express their preferences until Monday 16th November at 9am.  To participate in the survey your child must be starting their first year in post-primary school from 2021-2025 and live within the boundaries of the school planning area.  You will need your child's PPS number and Eircode.  Parents might also be aware that it is their last vote that counts.  To make your final choice log onto the Patronage website at https://patronage.education.gov.ie/   or visit www.ceist.ie before 16th November at 9am.