Winners at St. Brigid's Killarney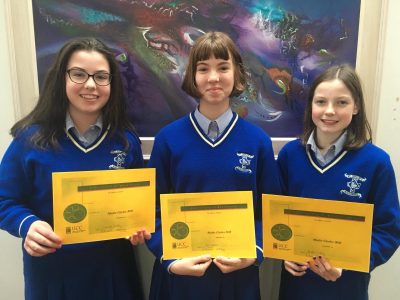 Loraine Crowley, Jane Sexton and Heather Culloty, 3 first years who received certs for participating in the Maths Circles Programme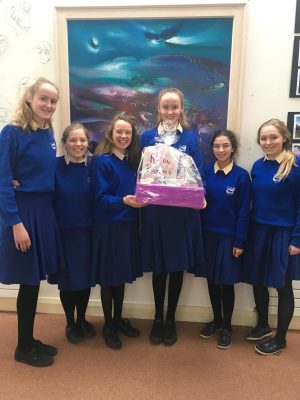 Congratulations to Marie Courtney who won the "Inside Out" Bank hamper.
Chemistry Spectroscopy Workshop
6th year students attended a Chemistry Spectroscopy Workshop held in the school on the 7th of January 2019.
3 post-graduate Chemistry students visited the 6th year chemistry class to demonstrate the use of specialised equipment used in forensic analysis. It allowed the girls to use very expensive equipment to investigate a mock crime. The UCC team were also on hand to answer questions on chemistry and other sciences in UCC.
Plastic Bottle Challenge
Transition year students in St. Brigid's have introduced a whole school plastic bottle challenge to eliminate the use of plastic bottles and introduce reusable water bottles. It's a 30 day challenge but we the 4blues hope it will be a permanent solution to protect and sustain our environment.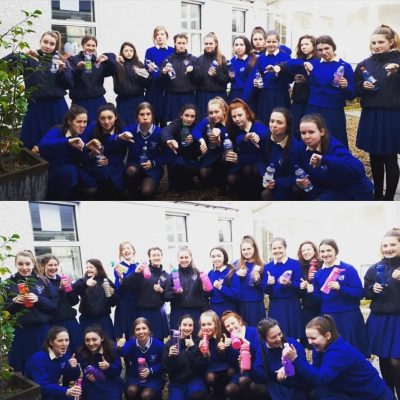 Badminton
A great days Badminton was had on Thursday 10th  January. We had u14 / u16 / and u19 teams involved on the day .
The u14 team played absolutely amazing from start to finish . They had 3 match's to win in their section to get to final which they did. They met Pres Milltown in the final. The girls went on to win 4 games to Milltown 2 games , a fantastic result. Well done girls.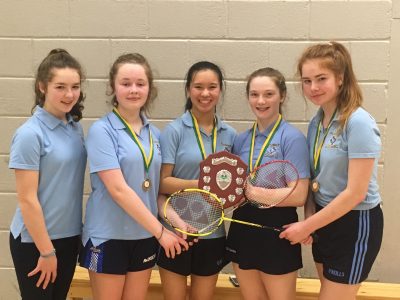 The u16 team were up next and had a very difficult section ,all girls played extremely well. They had very close match's but eventually came out winners to arrive at the final against Listowel . This was a very difficult task as there was 3 Kerry team players on the Listowel team .The girls gave it their all but not to be on this occasion. Hard luck girls .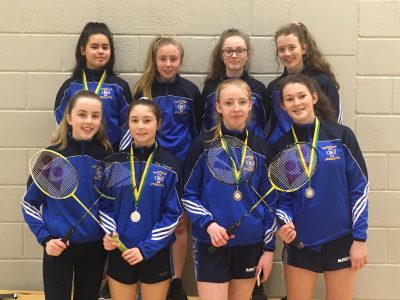 Next up were the u19 team . These girls had a difficult job ahead of them as there were some very strong schools against them. However they gave it their all and arrived in the final against Listowel . Again like u16 s, Listowel had 3 girls from Kerry teams and the team proved too strong for Killarney. All the girls played to the best of their ability and represented the school proudly.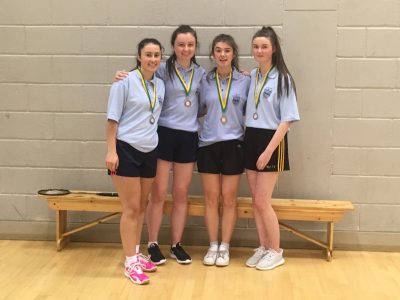 A great days badminton at the Killarney sports and leisure, 1 gold and 2 silver. The u14s /u16s will now go on to represent Kerry schools in UL at end of month . Good luck to all taking part.
Garda Achievement Awards
Congratulations to the students of St. Brigids Secondary School Killarney, Zara Daly and Ellen Hickey on receiving Garda Youth Achievement Awards in the Ballyroe Hotel on Friday Jan 25th. Truly inspirational young women.