St. Brigid's Day
The month of February began with celebrating the feast day of St.Brigid in St. Josephs Spanish Point. All first year classes had a workshop in the afternoon learning to make the St. Brigid's Cross. A huge thank you to Ms.Flanagan for sharing her expertise and of course to Sr.Martina. The students also learned about the life of St.Brigid as well as having the opportunity to bless themselves with some holy water taken from St. Brigid's birthplace in Faughart Co.Louth. The holy water was placed in the prayer room for the whole student body to avail of during the month of February.
French Exchange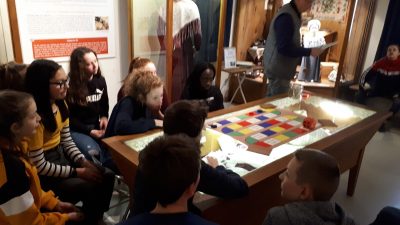 On the 7th of February, seventeen 2nd Year students and two teachers, Rachael O'Halloran and Fiona Lafferty, travelled to France for an exchange with College Jeanne d'Arc in Albertville in the Savoie Region of France. Each student was linked with a  correspondant before leaving and stayed with a French family for the week when they arrived. Throughout the week they took part in many different activities from touring the 1992 Winter Olympics Stadium, the purest lake in France in Annecy, the medieval town of Conflans, fun in the snow in the Alps, as well as some classes with their French correspondents. Overall a great week was had by both students and teachers, and we look forward to the returning visit from our hosts in May.
Recipes for Success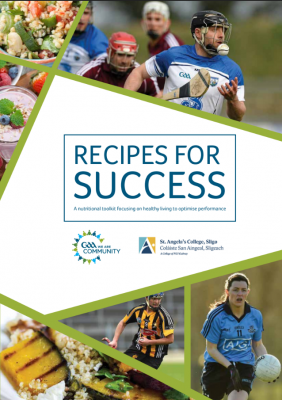 On February 12th 2019, Mrs Caitríona Flanagan, Home Economics teacher in St Joseph's Secondary School Spanish Point, attended a conference at Croke Park hosted by the GAA and St. Angela's College Sligo. Ms Flanagan's attendance at this event was in recognition for her contribution to the 'Recipes For Success' campaign which aims to foster healthier eating habits and increased responsibility for food preparation among young athletes.
With this idea in mind, on December 7th 2018, Ms Flanagan hosted a workshop for Doonbeg GAA Club's minor teams. On the night, players were taught how to cook chicken stir-fry and chilli con carne. The event was well received, with players delighted to learn how to cook simple, healthy meals and learn how to eat balanced diets to suit an active lifestyle.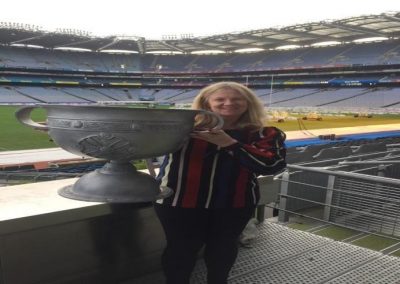 At the Croke Park event, Dr Brendan Egan of DCU presented on nutrition for young athletes, while Amanda McCloat of St Angela's College presented findings from surveys completed by participants in the workshops. To date, the workshop has been a great success, with survey findings indicating increased competency in the kitchen among young adults, particularly males. Findings also reported an increased awareness of nutrition after the workshops.
Ms Flanagan was delighted to be involved and hopes to host another 'Recipes for Success' workshop in the near future.