Nov/Dec 2018 – The Mercy Ethos 
Christmas Mass
Our Christmas Mass was celebrated by Fr. Liam Morgan, on Thursday, December 20th. This Mass is always one which we look forward to as it sets the tone for this wonderful time of year. The amazing music, conducted by Ms. Mannion and Mr. Lanigan, never fails to get everyone into the Christmas spirit. The students displayed absolute reverence throughout the ceremony and helped to make this a most beautiful and uplifting experience for all. Many thanks to our celebrant Fr. Liam for his time and support of St. Mary's College throughout 2018.
Advent Activities
The school crib, an Advent wreath, posters, the Jesse Tree and stained-glass window effects were just some of the symbols used to decorate the reception area, trophy press area and the prayer room for Advent and Christmas. The Student Council did not light the Christmas tree lights until the Friday just before December 8th. Prayers acknowledging the feast of the Immaculate Conception and other Advent prayers were read over the intercom each week for Advent. Class prayer services were organised by RE teachers and their class groups and celebrated in the prayer room, during Advent.
St. Vincent de Paul Food-Drive
The annual St. Vincent de Paul food-drive also took place on the week of Nov 26th – 30th .  30 boxes of food were collected by the charity on the afternoon of Monday Dec. 3rd. A group of students from 4K, two Mercy leaders, and all the students in 1L were especially helpful on the final day of the drive, in boxing and collating the collected food-gifts. In the final two weeks before Christmas, the Student Council organised the 'Decorate-A-Door' competition, with a special emphasis this year on recyclable and biodegradable materials only being used to decorate classroom doors. The Council also sold chocolate Santa's. Proceeds from both ventures went to Vincent de Paul, maintaining what is now a long tradition of support for the charity in St. Mary's.
Team Hope Shoe Box Appeal
Much to the delight of the charity, Team Hope, 145 decorated and present-filled gift-boxes were brought in to the school by first and second-year students on Thursday, November 8, 2018. This was thanks to the work of Ms. Irwin, Ms. Farrell and Ms. Dowling who organised the event.
Padre Pio Prayer Group
Our Padre Pio Prayer Group will now meet each Wednesday lunchtime at 1.40pm in the Prayer Room. As always, all are welcome to pop in and take part or if you wish, you may request that your particular intentions be added to the prayers which are offered for the staff, students and indeed for their families.
Mercy Leaders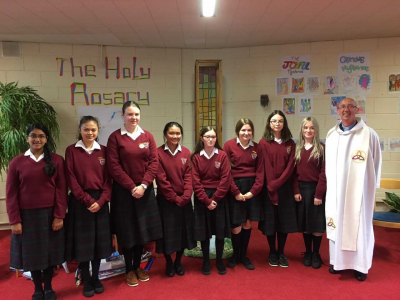 Visit from Dominican Friar – Conor MacDonagh
On Tuesday November 27th, Mr. Dillon's 5th year Religion class received a visit from a recently ordained Dominican Friar, Conor MacDonagh OP spoke to us about what it is like being a young priest in Ireland today. He told the girls about his vocation and the vows he took of Poverty, Chastity and Obedience. Conor also spoke about the various reactions he sometimes receives because of the white habit he wears. He discussed how it is sometimes difficult being a Catholic in Ireland today and that he didn't feel that was the case as much when he was studying and working in England. He told us how the Dominicans are known as the 'Order of Preachers' and spoke of how he has found himself particularly ministering to the homeless in Dublin. Conor talked about what led to his vocation and how he enjoys his vocation and highlighted that marriage and family life is also an important and demanding vocation. He told us how, as a student in Cambridge University studying science, he became drawn to theology and ultimately the Dominican Order and how many of his friends, who he would debate religion with, have gone on to do great things but they still regularly keep in touch with him. It was a really interesting class and we were very grateful that he took the time to come and speak with us.
Jan/Feb 2019 – The Mercy Ethos      
On our return to school, (Jan 7th, 2019) the year ahead was focused on and prayed for through intercom prayers.
First Year Retreat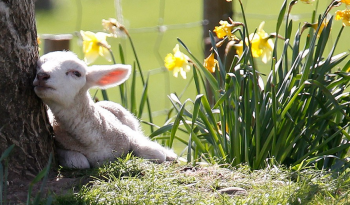 Preparations for the first-year retreat began in the early weeks of the New Year. The retreat was held on Friday, Feb 1, 2019. Activities involved morning assembly and prayers, a drama enacting the story of St. Brigid, class-based activities, cross-building and mass. The day focused on the theme of friendship, on spring and St. Brigid. Ms. Briody read the day's opening prayer. Both she and Ms. McCabe acknowledged the work done by both the first year RE staff, and the Meitheal leaders, in preparation for the day. All twelve Meitheal leaders stayed with the first years for the day, and they led the reflective exercises during class 3. John Paul II TY students also assisted in the making of St. Brigid's crosses. Such terrific support from our senior students is very much appreciated. The day concluded with Fr. Liam celebrating mass in honour of St. Brigid in the parish church.
Catholic Schools Week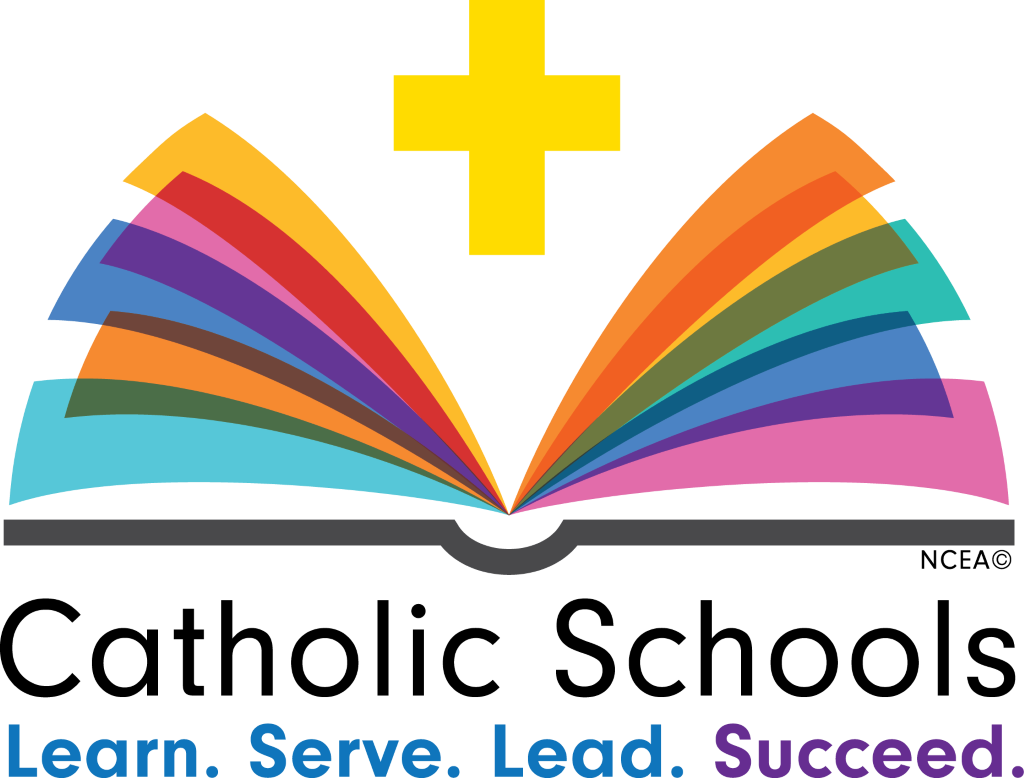 National Catholic Schools Week 2019 took place this year from Sun January 27 – Sat. February 2, 2019. The areas of focus for the week were-
* Living Tradition
* Welcoming Diversity
* Intergenerational links
* Serving Our Community
* Supporting Faith
Bishop Dennis Nulty opened the week with mass in Our Lady and St. David's Parish church on Sunday, January 27. Schools from Naas, Sallins and Two-Mile House were involved in many elements of the mass. From St. Mary's, Jane Kearney carried a candle, bearing the image of our Mercy foundress, the venerable Catherine McAuley. Chloe O'Malley sang the responsorial psalm. Meitheal leaders Laura Keogh, Lucy Walsh, Anna Keevans, Julianna Flynn, Amy Barrett and Elizabeth Woods assisted Meitheal leaders from the CBS, in carrying up the Gospel from the back of the church to the altar. Hannah Divney was Eucharistic Minister. It was a wonderful occasion, one which celebrated the identity and work of Catholic schools, and how they welcome students of all faiths and none within them.
To acknowledge and celebrate Catholic Schools Week students read information over the intercom, that had been put together from the CSW resources. Those readers included Chloe O'Malley, Hannah Jordan and Jane Kearney. Mr. Dillon's third and fifth year RE classes, and the Mercy leaders, made posters which were placed in reception. On these posters were affirmative words from the Old and New testament. Students were also invited to visit the Prayer room and take such words from a basket that had been placed there.
CEIST Conference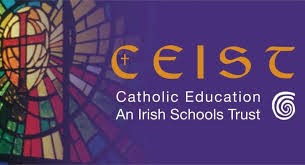 On Thursday, Jan 31, Mr. Raymond Dillon went to the CEIST conference in Athlone. There, he spoke to a packed audience about the Mercy Leaders initiative which he is leading in the school and about the Ethos and Faith development initiatives which are being implemented in St. Mary's College. Great interest was expressed in this venture, so much so that Gerry Watchorn from CEIST will visit the school before the break to find out more about what we do in the hopes of using our example amongst the CEIST school's community.
We are Ireland's Fittest Girls School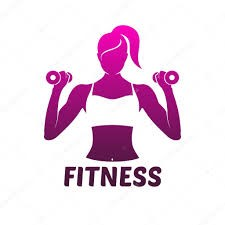 In September students participated in a bleep test in their PE lessons to measure their cardiovascular fitness. Fourteen class results were entered by Ms. Garry, with the 5th year Mr. O' Malley's Leaving cert PE class and Ms. Garry's 2nd year, 2K class featuring for awards from Irish Life Health, which is a huge achievement. For 6 weeks students worked hard to raise their fitness levels through their extra-curricular sport, their focussed PE lessons with the PE department and any guided physical activity outside of school, setting themselves mini targets to achieve personal bests and their great efforts have been awarded with this great initiative by Irish life.  
The Schools' Fitness Challenge helps Irish students become fitter, faster and more energetic. Secondary schools throughout the country participate highlighting the importance of fitness to our future health and to make increasing physical activity a national priority. At Irish Life Health, the aim is that young people will adopt a healthier and more active lifestyle, which will positively benefit their long-term health.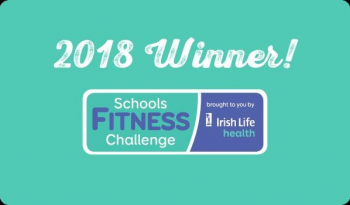 St. Marys College have a fantastic PE department with high standards and a strong work ethic where students are encouraged to achieve their full potential. Similar to Irish Life health the PE department's main aim is to promote long term participation in physical activity for health, social, physical and mental health benefits.  
Staff and students are delighted with their successes of entering in the Irish Life Health fitness challenge and it is all fully deserved.  
It is a very exciting time for PE in Ireland and the subject is now earning the status and recognition it deserves, hopefully this will encourage more students to take up Leaving Certificate PE also. 
Acknowledgements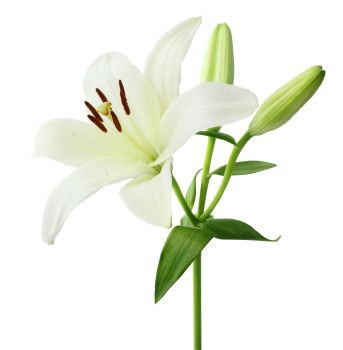 The school acknowledged the death (on January 30) of Fr. John Cummins, past chaplain to our school, who served in Naas Parish, 1991-1995. Intercom prayers were read, to mark our respect. In particular, candles, a prayer and a picture of Fr. John were placed in reception, to pay tribute to an exceptional man and priest, whom we were fortunate to know for a while. Mr. R. Dillon and Ms. O. Humphreys had been piloting three classes on marriage (Catholic marriage especially), which Fr. John had designed, for sixth year groups, and we were looking forward to supplying him with feedback on these resources. Bishop Denis Nulty has described Fr. John as "much loved in the diocese" and that he'll be a "tremendous loss" to all who knew him and worked with him.