Well done to the 2nd year girls basketball team who were very unlucky in the All Ireland A playoffs on Friday.
The girls got off to a great start on Friday morning with a great win over Colaiste Einde from Galway. (Mercy Ballymahon 43 Colaiste Enda 22).
Next up the girls took on current All-Ireland champions Mercy Waterford. This turned out to be a very exciting game of basketball with our girls putting in a great 2nd quarter to be up by 6 points at half time. The game was all square at the end of the third quarter but unfortunately we were unlucky in the last quarter and the game finished Mercy Ballymahon 44 Mercy Waterford 51.
The girls done themselves proud to come out strong in their last game. Where they had another great win over Pres Killarney Mercy Ballymahon 43 Pres Killarney 23).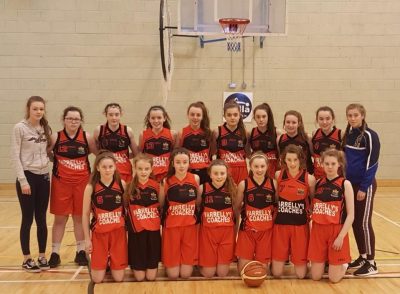 Well done girls, The school community are extremely proud of you all.