There was a large turnout on Friday 4th March for the final of the CEIST Bake Off which took place in Ardscoil na Troinoide, Athy.
Following the success of last year's inaugural event it was decided to run the competition again.
Due to the increased interest and large amount of entries it was decided to run a Junior and Senior Competition. From the initial entries seven finalists were selected for each category by Catherine Leyden of Odlums. The finalists were as follows:
Junior Category Finalists

Senior Category Finalists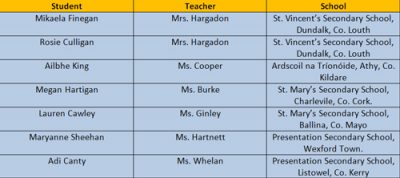 Following a busy morning of baking the following students emerged victorious;
Junior Category Winners

Senior Category Winners

Speaking at the presentation of prizes Catherine Leyden of Odlums spoke of the high quality of entries and the impressive skills of all students who baked on the day.
CEIST were represented at the prize giving by Justin Brown, Faith Leadership and Governance Co-ordinator.
He complimented the organisers of the competition Margaret Cambie McEvoy and Jacqueline Cooper of Ardscoil na Tríonóide, Athy. He also spoke of the importance of the competition in enhancing the CEIST Charter values of Creating Community and Achieving Quality in Teaching and Learning.
He also acknowledged the commitment of the teachers and parents who accompanied the students to the competition.
In his address the Principal of Ardscoil na Tríonóide Johnny McCormack welcome everyone to the school and highlighted the talents of all the students who baked on the morning. He spoke of his hope that next year might see a boy reaching the final of the competition as up to this point all the finalists have been girls.
CEIST would like to acknowledge the contributions of all involved in orgainsing the Bake Off as well as the teachers and students who entered the competition and Odlums who generously sponsors the competition.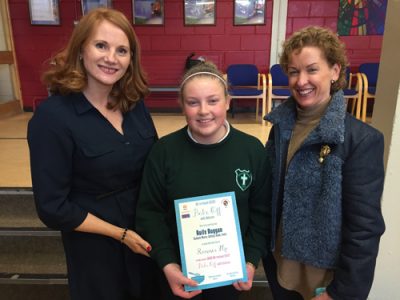 Pictured above Aoife Duggan from Coláiste Muire Ennis with her teacher Ms. Máire McGrath and her Mam.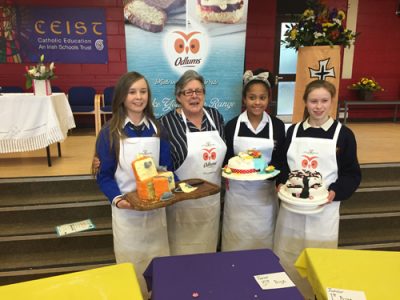 Pictured above are Catherine Leyden of Odlums with Pataire Crawford, Ebony Onalimi and Lauren Cawley.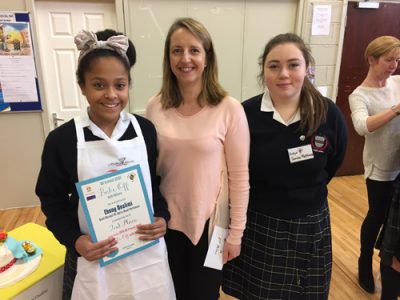 Eboni Onalimi pictured with her teacher Ms. Finlay and Sorcha Matthews winner of last years bake-off.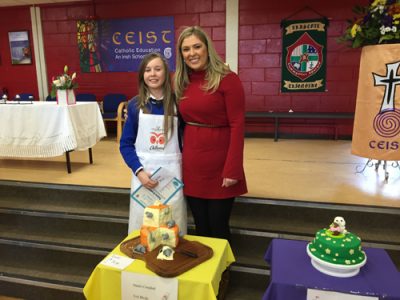 Pataire Crawford pictured with Scoil Bhríde Mercy Tuam Deputy Principal, Claire Kilroy.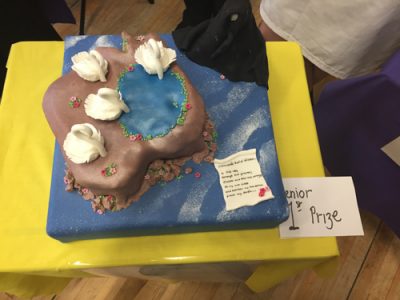 The winning entry from Lauren Cawley, St. Mary's Secondary School, Ballina, Co. Mayo.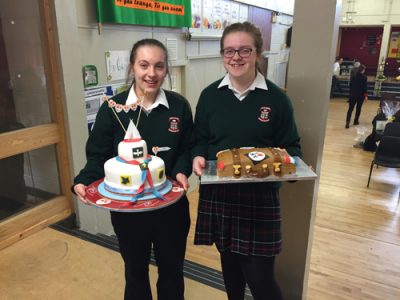 Pictured above are two entrants from Scoil Mhuire, Carrick-on-Suir, Aoife Walsh and Aisling Grehan with their entries.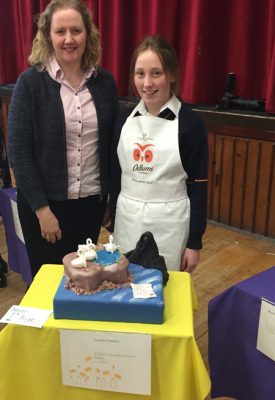 The winner of the Senior Category, Lauren Cawley, St. Mary's Secondary School, Ballina with her teacher Ms. Ginley.