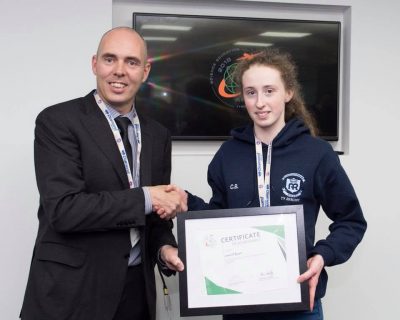 Congratulations to 5th year student Carmel Byrne who is the female national winner of Aerprize! The winners of the Aerprize competition were announced by Seosamh Somers, competition sponsor and president of Angel City Flyers in Long Beach, California.
Carmel Byrne from Eureka Secondary School in Kells, Co. Meath and Conor Kennedy from  Castleknock College in Dublin will spend six weeks in California this summer, training at Angel City Flyers to receive their private pilot certificate.
Round-trip travel, accommodations, and flight training in the U.S. are included in the prize.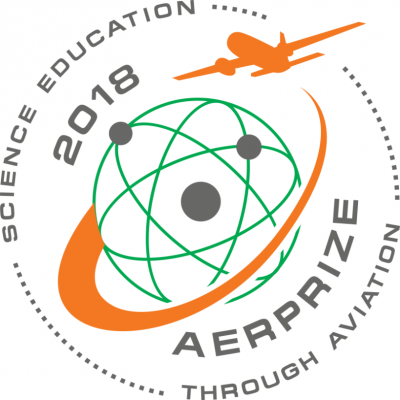 Aerprize is a national STEM competition created by Angel City Flyers and the Irish Science Teachers' Association. The competition was open to secondary school students throughout Ireland. Working in teams or as individuals, entrants submitted an original five-minute video explaining one of 16 STEM principles. Students whose top videos were chosen as finalists went on to complete a challenging aptitude test in spatial awareness, numerical reasoning and abstract reasoning, and have a face-to-face interview with Somers in the Atlantic Flight Training Academy in Cork airport.
"The scope of all the finalists' discipline and skill was remarkable," Somers said. "The enthusiasm for the competition and the talent and energy that went into it truly signify the rigors of the students' education and the dedication of the teachers who mentored them."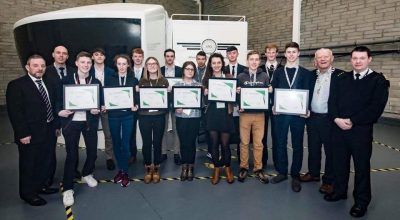 All students received a framed certificate along with a bag and a nice polo shirts which had the ISTA, IoP and Aerprize logo. Senator Jerry Buttimer, Minister for State at the Department of Defense, was in attendance. Carmel Byrne was a member of an Aerprize team of four students (Clodagh Kelly, Carmel Byrne, Lidusa Nagyova, Eva O'Byrne) called the Outter Space Team and Mr. Lynch acted as ISTA sponsor teacher. Mr. Tierney of Castleknock College was the ISTA sponsor for Conor Kennedy. Both students won an all-expenses paid 7-week trip to the USA to train for their Private Pilot's licence. Somers, originally from County Wexford, said he created Aerprize to help students understand the practical applications of science and engineering through aviation. He intends to sponsor the competition every other year, with the next one slated for 2020. Aerprize is a collaboration between the Irish Science Teachers' Association (ISTA) and Angel City Flyers. It is supported by Atlantic Flight Training Academy (AFTA) in Cork, and the Institute of Physics in Ireland.
More info: http://www.aerprize.com