National Catering Award
Franciscan College Gormanston is the first school in Meath to be awarded the "Irish Heart Foundation National Happy Heart @School Catering Award".  This prestigious award recognises the commitment and hard work of the school's caterer, PVL Catering, and team of staff and students promoting Healthy Eating Practices.
Valerie Leech of PVL Catering has been the school caterer for 3 years and all at Franciscan College Gormanston are delighted that her hard work and huge contribution to the healthy lifestyle of the students has been recognised nationally.  Through achieving this award parents and the wider community can be reassured the college is providing the best food for students and staff.  College Principal Mr Dermot Lavin said 'For young people to achieve their full potential it is essential they eat healthily.  Receiving this national Happy Heart @School Catering Award acknowledges our whole school commitment to a healthier and positive school environment.'
Whole School Evaluation / Management Leadership and Learning
Franciscan College Gormanston is delighted that department inspectors judged the school to be "Good" in the quality of leadership and management as well as the quality of teaching and learning following a recent Whole School Inspection in January 2020. We have a very solid base to work on and a mandate for continued progress.   
Leadership Workshops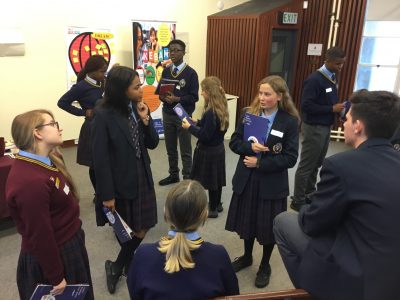 To equip the Student Council and College Prefects with the skills to carry out their roles effectively they attended a three module workshop that ran over several months and were each presented with a Leadership Pack. Various projects and initiatives were started as a result of the workshops run by an external facilitator.
Thank you Stamullen-Julianstown Parish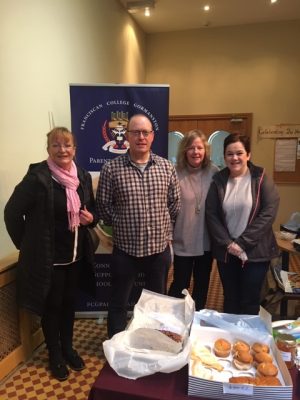 Franciscan College Gormanston Parents Association recently held a bake sale after mass at St. Patricks Church Stamullen to raise much needed funds for the school.  The bake sale raised a total of €343.20. The school passes on its thanks to the local community for its support.