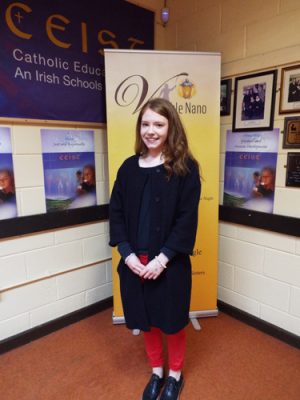 Presentation Secondary School Listowel is delighted to congratulate our Leaving Cert student of 2016 Iseult O'Callaghan Leahy.
Iseult has been awarded a UCC Quercus Entrance Scholarship for the 2016/17 academic year on the basis of Leaving Certificate results:
The Scholarship Awards Ceremony will be held on Wednesday 7 December 2016 in UCC,
Approximately 60 students are selected on the basis of their performance in the Leaving Certificate or EU equivalent. In any one year, up to 15 scholarships are awarded in relation to any one of the Colleges as follows: Arts, Celtic Studies and Social Sciences; Business and Law; Medicine and Health; Science, Engineering and Food Science.
We wish Iseult our best wishes as she begins her studies in UCC and we are very proud of her achievement.