Irish Pilgrimage Trust Lourdes Trip Collection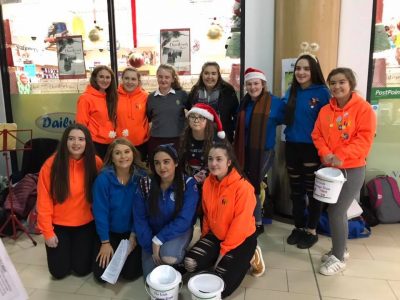 Our 5th year students fundraising for the annual Irish Pilgrimage Trust trip to Lourdes, they will volunteer and travel on pilgrimage to Lourdes with young people with special needs, from all over Ireland.
Mount St Michael Claremorris Scores High in Irish Times 3rd Level Feeder School Report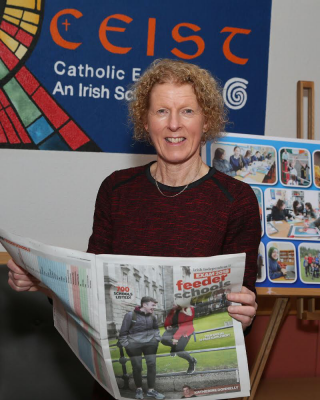 Our principal Fionnghuala King celebrating the  success of  our students progression to 3rd level education.
Christmas Preparations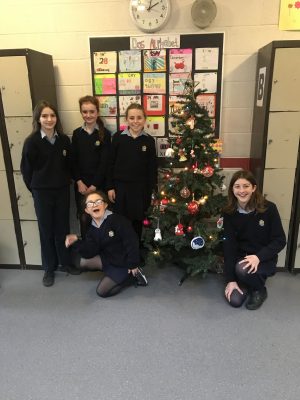 Above are some of our 1st year students getting into the festive spirit.
COPE Galway Collection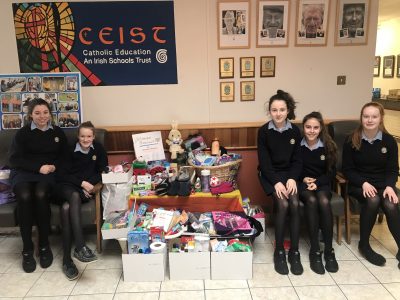 COPE Galway offer support services for individuals and families who are affected by homelessness, women and children experiencing domestic abuse and older people in the community. Our 1st and 2nd year students held a collection for them. Below are some pictures on students gathering all items so generously donated.