Advent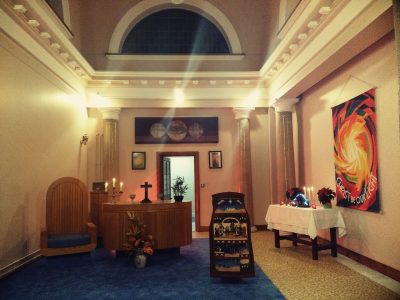 Advent 2018 was a busy time in Scoil Mhuire, Buncrana, Co. Donegal.  Here are just a sample of the many activities undertaken across the school bringing our Catholic faith alive.
Class prayer services on the theme of "Being present" took place in our chapel in the Convent. Our school choir gave many excellent performances including the carol concert in the local church St. Mary's Oratory.
Many of our First year students participated in an "Advent Friend"  initiative. They choose an name of another student and engaged in random acts of kindness towards that student during the season of Advent.
Random Acts of Kindness
Building on the theme of kindness, our Student Council distributed prizes to students who displayed random acts of kindness or who helped others in any way.
Focus Ireland Fundraising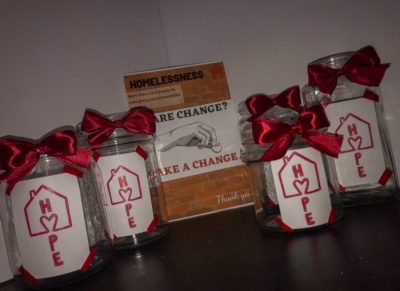 YSI students with their teacher Ms Boyce have raised over €800 for Focus Ireland with their campaign spare change to make a change. Hope collection jars have been distributed to businesses around the town and all students are gathering items such as toiletries to create packs of hope for the homeless. More fundraising for good causes takes place on Thursday 20th December. Our school will hold a Christmas Jumper Day in aid of Irish guide dogs for the Blind in association with a past pupil.
Climate Ambassadors Awards
Stewardship in Christianity calls on all of us to look after the earth. Ms Dowds, a teacher of Geography in Scoil Mhuire, Buncrana is leading by example. She has been recognised as a Climate Hero at An Taisce's inaugural Climate Ambassadors Awards. Ms Dowds leads the group Cli-mates in the school, an extra -curricular group of students who engage in lots of activities promoting the environment. During Advent, this group is encouraging each student to make an eco brick.
"Back in the Day" senior citizen's Christmas party
Reaching out to our community is very strong in Scoil Mhuire, Buncrana. Ms McGonagle and 5th years students organised another very successful "Back in the Day" senior citizen's Christmas party.
Click links below to view videos taken on the day
All these good works during Advent bring the message of Jesus alive in today's world. Well done to all in Scoil Mhuire, Buncrana, for displaying a community spirit and for being bearers of witness to our faith. In the words of the Prophet Micah may our students continue to  "act justly, love tenderly and walk humbly with our God".