Presentation Clonmel Newsletter December 2019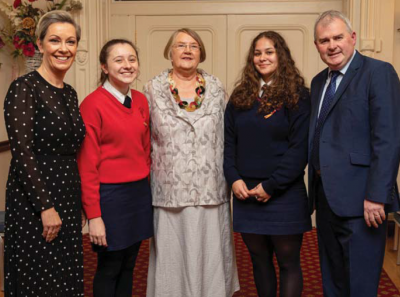 The Presentation Clonmel Newsletter is now available. This newsletter covers all the best news from last school term. Articles featured include the Annual Awards Ceremony, TY news, School Tour, Enterprise, Art, Biology,  Computer Science, Religion, LGBT Awareness Week, Leaving Cert Modified Programme, and all the sports news.  Also featured is a special celebration held for former Principal Mrs. Ethel Reynolds.
Please click the link below to view full newsletter.