Ruth Gallen, Deputy Principal, Presentation Secondary School Waterford has kindly shared the latest student news.
Presentation Waterford 2nd year Science trip, 30 September 2016
20 of our second year science student went on a trip to Cork city to visit local science exhibitions and facilities, organised by Science teacher Eoin Lynch.
They had an early start, 7.30 am, and arrived in Lifetime Labs on the Lee Road at 10.00am. This facility served as the water treatment plant for Cork city for many years. After it was shut down it was refurbished into an interactive science gallery and exhibition centre showcasing the engines and processes used to produce drinkable water.
After this they went to Cork Institute of Technology for a tour of the campus including the science laboratories.
Finally we visited Blackrock Observatory. Here they were treated to a show about the different constellations and how to map the stars.
They also learned about the castle and how it was used to defend Cork harbour from pirates.
Our second years thoroughly enjoyed their day out and they're eager to begin their science projects for SciFest in May 2017.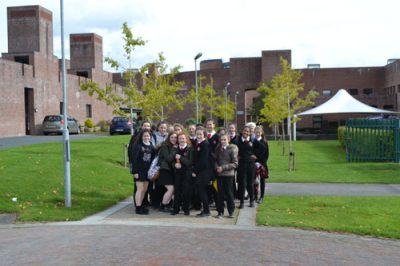 Pictured above 2nd year Presentation Secondary School Waterford students at Lifetime Laboratories in Cork.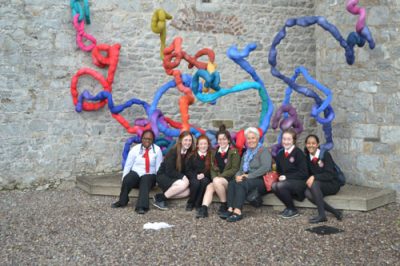 2nd year students pictured above with teacher Pauline Beglin at Cork.
Health and Wellbeing Week
Presentation Secondary School, Waterford have just concluded another very successful Health and Well Being Week.
Many activities took place during the week, including a sponsored walk, a whole school activity whereby staff and students all took part in a dance routine led by Jacqui Watson.
During the week they also raised their Amber Flag, which is awarded schools who promote mental health, with the message that 'It's ok not to be ok'.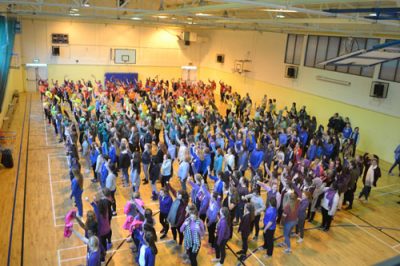 Whole Scool Activity with staff and students taking part in dance routine.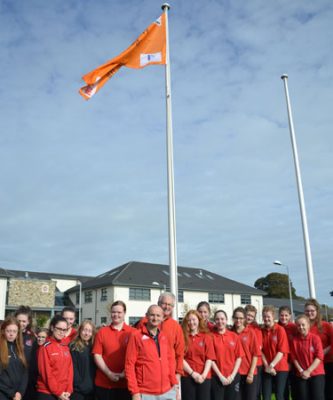 The amber flag flies proudly outside Presentation Secondary School Waterford.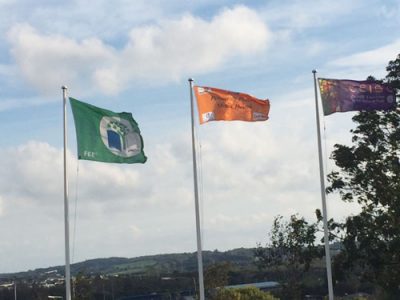 The CEIST flag along with other flags outside the school.