Basketball Team Receive Mayoral Award
Our basketball team received a Mayoral Award at a special ceremony in Tralee to honour their outstanding achievements last year. The girls were the winners of the 2018 Under 16 All Ireland B league and cup champions.
Garda Youth Achievement Awards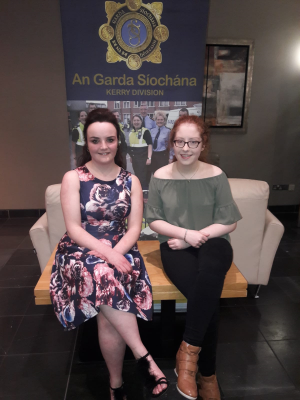 Congratulations to Ruth O Connell 5th year and Alannah Blennerhassett 6th year on receiving Garda Youth Achievement Awards. We in Presentation Secondary Tralee are thrilled that two of our students were amongst the 26 county wide award winners. The girls were honoured for their outstanding contributions to their local, parish and school communities.
Pres Got Talent a Huge Success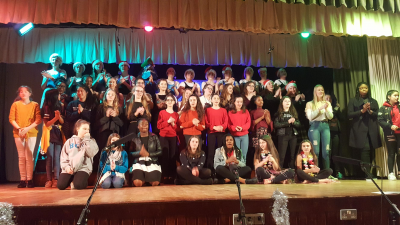 The school's annual production 'Pres Got Talent' was held in December and it was a fantastic show. There was a wide variety of talents on show including singing, dancing, traditional music and even some beat boxing! Students from all year groups impressed audiences during the three shows and we were left in no doubt that Pres absolutely does have Talent! Well done to all students who participated and to all members of the student representative council who worked so hard to put the show together!
Advent Prayer Service
Advent prayer services were celebrated by students from 1st to 6th year as part of the Christmas festivities during December. It was a great way for students to reflect on the importance of the Advent season and to remember the true meaning and spirit of Christmas.