Mercy Day
On Monday 24th September we celebrated Mercy Day here in St Joseph's Secondary School, Rochfortbridge. 64 years ago our school was set up by the Mercy sisters in a spirit of care, compassion and generosity. We are proud to continue our tradition as a Mercy School in the spirit of all of these great qualities. Our students have put together a display of all of the mercies that we are thankful for in our lives and we also celebrated mass to give thanks. 
New Initiatives
School life has got off to a busy start in St Joseph's Secondary School, Rochfortbridge. Alongside the hard academic work being done in class by our students, our extra curricular timetable is busier than ever. New initiatives includes a First Year Board Games Club, 8am Choir Practices, An Irish Language Club, An Enterprise Club and many sporting achievements.
Microsoft Showcase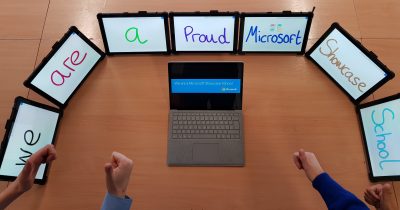 Microsoft Showcase Schools are premier schools where the school leader has a strong vision for change. These leaders have created a whole-school initiative learning environment enabled by technology, where students participate in their own learning and achievements to make learning more exciting.
St Josephs Rochfortbridge have been selected as a Microsoft Showcase school.
We are one of four in Ireland!
We are delighted with this achievement.
Click the link below for more information.
What is Microsoft Showcase School Program?
CEIST Congratulates St Josephs Rochfortbridge on their new Sacred-Space/Chapel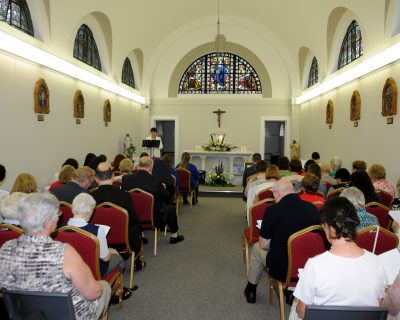 This year St Josephs Rochfortbridge have put a lot of resources into developing an adjoining convent building, which was generously gifted to the school by the Sisters of Mercy.  Convent rooms have been converted into additional classroom and meeting room space for use by the school. In particular the school has refurbished a lovely small convent church, which  will now be used as a scared space and as a space for smaller class masses.