SciFest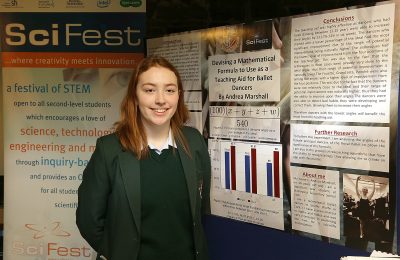 We had 3 winners in SciFest over the Summer. Andrea Marshall came overall runner up in Cork Institute of Technology, Tija Tony won a special award from the Institute of Physics of Ireland and Sarah Lane won a Merit award.
Teaching Moves Outdoors
We have been making great use of our outdoor facilities while the weather is so beautiful. Our 2nd Year Art class and Leaving Cert English class are pictured enjoying having class outside, socially distant of course!
Leaving Certificate 2020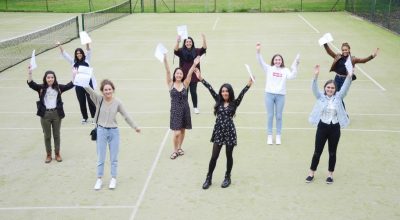 Our leaving certs were very happy with their results and are looking forward to continuing to 3rd level next year. A small few came into the school for a special photo shoot on our newly refurbished tennis courts to celebrate their results.
Home Economics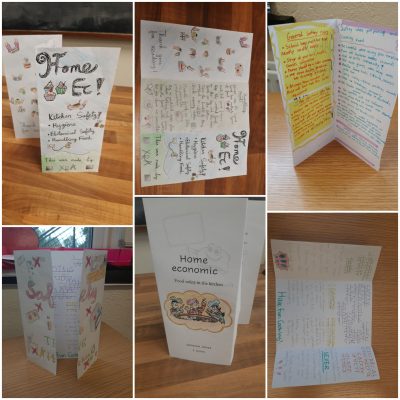 Our 1st Year Home Economics class made some safety booklets to demonstrate how to work safely and efficiently during practical classes.