AerPrize Finals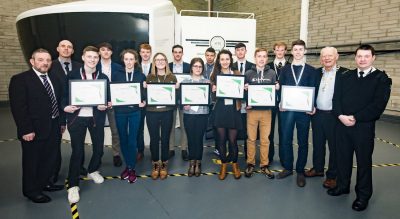 Well done to our girls who participated in the Final of Aerprize in Cork. This is a national competition organised by the Irish Science Teachers' Assocaition in collaboration with Angel City Flyers and supported by Institute of Physics of Ireland. All competitors had to do an interview with Seosamh Somers, Angel City Flyers Founder. They then had a challenging aptitude test in spatial awareness, numerical reasoning and abstract reasoning. They also got to land the SIM. Half of the group went to AFTA's base in the airport (the SIM was in an industrial estate on Little Island) in the morning and the other half in the afternoon. At the airport, they got to see the briefing rooms, another smaller sim and tour the aircraft and hangers, hop in the cockpits etc. All students received a framed certificate along with a bag and a polo shirt which had the ISTA, IoP and Aerprize logo. Senator Jerry Buttimer, Minister for State at the Department of Defense, was in attendance. The two overall national winners will be announced on 15th April.
Eureka Team: Clodagh Kelly, Carmel Byrne, Lidusa Nagyova, Eva O'Byrne.
CEIST Conference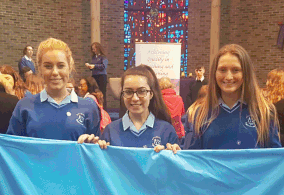 Ciara McDonnell, Emma Bathe and Molly Fitzgerald represented Eureka in St Pat's Drumcondra at the CEIST Leadership Conference.
Student Enterprise Awards
Well done to all our innovative students who have been working hard all year on their enterprises and who proudly represented Eureka taking home 3 trophies from the county final of the Student Enterprise Awards, Knightsbrook Hotel, Trim, Co. Meath,13th of March 2017. Teacher: Ms. McCormack.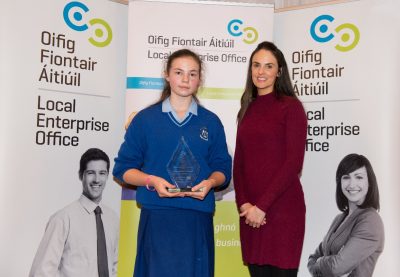 Huge congratulations to Leone Yore (2nd Year) who's enterprise "The Wolly Craft Maker" won 1st place and will now represent Meath at Intermediate level in the All Ireland Student Enterprise Awards in Croagh Park, in May.
"Break the Stress Study for Success" (2nd year, Intermediate level, Aoife Dunne, Emma Muldoon, Emma Smyth, Clodagh Gallagher and Ella Rice) took 3rd place.
"The Art of Conversation" (1st Year – Juniors, Sophie Mooney, Shauna Murphy, Cait Melady, Sinead Mqakanya) came 2nd overall.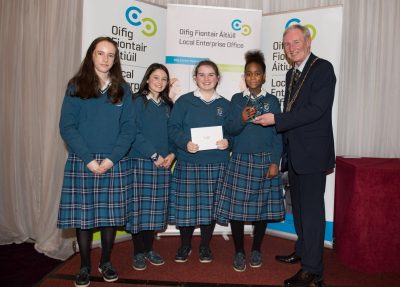 Multicultural Day in Eureka

Golf News
Congratulations to Rebecca Foley who won the senior individual section at the Eastern Leinster Golf Championships in Clontarf. This is a huge achievement. Teacher: Mrs Wright.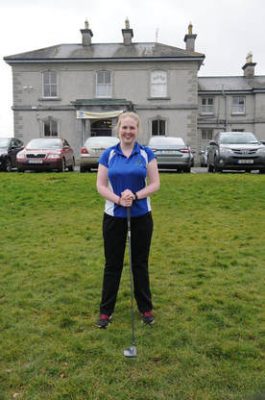 Eureka's Journalists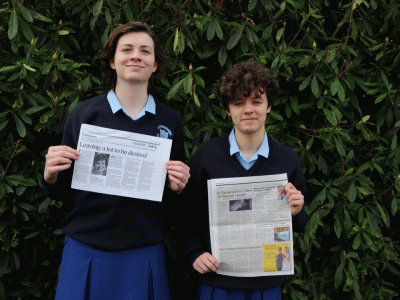 Congratulations and well done to Leaving Certificate students Kate Comaskey and Beverly Genockey who had their articles featured in The Westmeath Examiner and The Meath Herald respectively. Kate's article is entitled: 'Leaving: A Lot to be Desired' and Beverly's is: 'A Generation's View on Mental Health'.
Ski Trip
The biennial ski trip for Second Years took place in Marilleva, Italy.