Mercy Secondary School Mounthawk Hosts ECO-UNESCO's Inaugural Kerry YEA Idea Fest 2019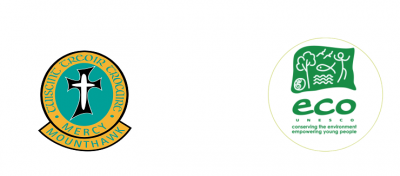 On the 21st of November ECO-UNESCO, Irelands leading environmental education and youth organisation, brought together over 60 young people from across Kerry to celebrate the first of its YEA Idea Fests. This inaugural event was hosted in Mercy Secondary School Mounthawk in Tralee, Kerry and saw young people from across the county come to highlight their environmental action projects to local experts and decision makers.
At this event, groups of young people connected with professionals and presented their projects ideas to participate in the Young Environmentalist Awards (YEA) 2020; the theme of this years programme is Climate Action.  At the Ideas Fest participants received feedback and came away with new ideas for their projects as well as a greater awareness of certain challenges posed by their plans.
Speaking from the event Elaine Nevin, National Director ECO-UNESCO said 'we are delighted to be running our inaugural YEA Ideas Fest in Tralee, Kerry and are really looking forward to hearing the inspirational ideas from young people across the county. Environmental issues and climate action are now on the top of young people's concerns. At ECO-UNESCO we channel young people's passion into environmental protection and our YEA Ideas Fest is a way of sharing inspirational ideas to help protect our environment'
Shane Kissane, Deputy Principal Mercy Mounthawk continued 'We have been involved with ECO-UNESCO for almost twenty years and are delighted to have them work , not only with our students, but with the students of North Kerry. Today we have professionals from the County Council, Politicians, Environmental activists and members of the business community mentoring and networking with over 60 committed young people. It has been inspiring to witness true collaboration throughout the day, to hear young people voice their concerns about climate change so clearly and eloquently gives us great hope for the future of Climate activism in Kerry.'
The purpose of YEA Idea Fest is to connect passionate young people with their local community leaders to create positive change and environmental projects. ECO-UNESCO is looking to create this event in different parts of the country to support young people that are working towards the Young Environmentalist Awards.
The Event ran from 1030 – 15.30 in Mercy Mounthawk Secondary School, Tralee with over 60 young people aged 14-16 from across Kerry.
Local councillors, environmental activists, business people and experts were also be in attendance to help students work on their Ideas.
The Young Environmentalist Awards (YEA) is an opportunity for young people to be recognised and rewards for raising environmental awareness and improving the environment. The registrations for the awards are now open. The event will take place the 22nd of May 2020 and there is still time to register projects through www.yea.ie – closing date is the 14th February 2020.
Below are some pictures taken from the day.
About ECO-UNESCO 
ECO-UNESCO is Ireland's environmental education and youth organisation. Since its foundation in 1986, the organisation has aimed to raise environmental awareness, promote the protection and conservation of the environment, and promote the personal development of young people. ECO-UNESCO is affiliated to the World Federation of UNESCO Clubs, Centres and Associations (WFUCA). ECO-UNESCO is a registered charity (CHY 7225). For further information visit: www.ecounesco.ie
About the Young Environmentalist Awards
Now in their 21st year, ECO-UNESCO's Young Environmentalist Awards (YEA) is an all-Ireland environmental awards programme that recognises and rewards young people who raise environmental awareness and improve the environment.
Over 49,000 young people have taken part in the YEA since 1999, bringing about lasting change to the environment, and reaching countless others with awareness-raising campaigns in schools and communities throughout Ireland.
The YEA programme is a fun and exciting way to empower young people to become better citizens, to build awareness of environmental issues in the community and promote local actions and lifestyle changes to improve the environment. For more information: http://www.yea.ie