Catholic Schools Week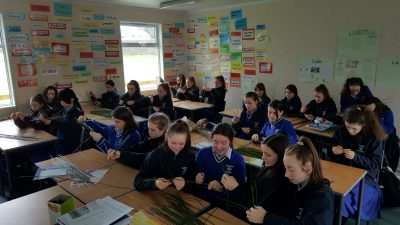 St Brigid's celebrated Catholic Schools Week this year with an inspiring thought for the day read on our intercom each morning by a student. We reflected on the words of Pope Francis in Laudato Si' that call us to be stewards of our environment, to be in harmony with our neighbours and to care for the underprivileged in our society. This is a key expression of our Catholic Ethos in St Brigid's and is reflected in the many initiatives we undertake in our school. Our transition year students are busy making the final preparations this week to hold a 'sleep out' to raise awareness and fundraise for the increasing number of people experiencing homelessness in our locality. Our school community was encouraged to continue to support our ban on single use plastics which was introduced last year. These small steps at local level are proving to be very significant in the whole school approach to living our Catholic Ethos.
We will conclude Catholic Schools Week on Friday 31st January by celebrating Mass in St Mary's Cathedral with students, teachers, parents and members of the local community. The students have been making St Brigid's crosses to give to the congregation on that day.