St. Joseph's Lucan students win gold medal at SAGE World Cup in South Africa for their initiative, which promotes inclusion of those with disabilities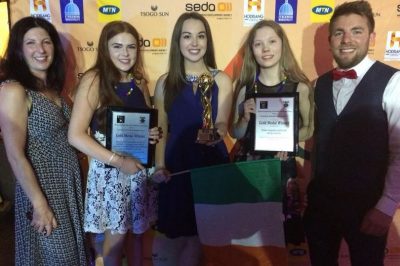 SAGE stands for Students for the Advancement of Global Entrepreneurship.
Caoimhe Currie, Aoife Dardis and Katie Grogan from St Joseph's College in Lucan won the award for their enterprise, which involved creating and publishing children's books that feature a hero/heroine with a disability.
Delegations from 15 countries, including two from Ireland, travelled to South Africa to compete in the prestigious competition.
Through these stories, the students are challenging what they see as the lack of representation of those with disabilities in children's literature.
The brilliant all-girl team has already produced three original, illustrated story books which promote their important message of inclusion.