Friendship Week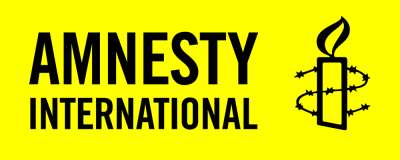 The Human Rights Group in conjunction with Amnesty International marked Friendship Week in St. Leo's College last week. There was a petition for the rights of women who are held in captivity and friendship bracelets were sold. Class Tutors used a power-point presentation during tutorial time to initiate conversation on the meaning and value of real friendship. Thank you to Ms. Joan Scott and her committee of helpers who coordinated Friendship week. Special thanks also to Roksana Segiet and Rachel Shanahan who delivered a presentation to first years which focused on the theme of empathy for others. Students found the content of the presentation very thought provoking and engaging.
Goal
Our hardworking GOAL Committee promoted Fairtrade Fortnight last Friday. This annual promotional campaign is organised and funded by the Fairtrade Foundation to increase awareness amongst consumers about the availability of Fairtrade products. This year Fairtrade Fortnight takes place between February 24th and March 8th. Members of our school community are asked to play their part in helping producers in developing countries to obtain better trading conditions and promote sustainability.
Joutes Oratoires
Well done to our French Debaters who were narrowly defeated last week in the semi-final of the Alliance Française Debating competition against Coláiste Íosagáin, Portarlington. Once again Khansa Yousif won Meilleure Oratrice (best speaker) for the third time in the competition, an amazing achievement! Congratulations to the team's mentor and coach, Ms. Una Ni Mhaoldhomhnaigh.
CEIST Bake off
Congratulations to Kate Jackson in Third Year who has reached the CEIST Bake Off Final with her magnificent entry – an impressive iced cake. Kate will compete in the Bake Off Final in Athy on the 6th of March and we wish her every success with her beautiful confection. Thanks also to her Home Economics teacher, Ms. Niamh Lennon for her support and advice.
Congratulations to Kate Jackson, 3F who was awarded 3rd place in the CEIST bake off on Friday last with her beautiful Jigsaw creation. Kate is pictured with CEO of CEIST, Ms. Clare Ryan and her teacher, Ms. Niamh Lennon.
TY Students visit Dunbrody Famine Ship
Transition Year students from St. Leo's College visiting the Dunbrody Famine Ship in New Ross.
SVP – Survive on 5 Challenge
Thanks to everyone who took part in the "Survive on 5 Challenge" which took place last week. This new initiative asks participants to challenge themselves to survive on just €5 a day for all their food and drink expenses. This is no easy task! However it is the reality for hundreds of thousands of people in Ireland every day. The challenge is aimed at getting a better understanding of the daily constraints that a person on a low income in Ireland faces. According to our most recent statistics, 428,171 people in Ireland go without adequate food on a regular basis. This means missing meals and not being able to afford proper meals. Young people and single-parent families are consistently one of the most at-risk groups and are more likely to experience poverty than other groups. SVP helps tens of thousands of people experiencing poverty every year and campaigns to end poverty in Ireland. Well done to Ms. Joan Scott and her committee who work so hard to raise awareness around poverty in Ireland today. Underneath is a diary recorded by a senior student, Ellie May Farrell 6E who reflects on her own participation in the Survive on 5 Challenge.
For the past week the Young Society of St. Vincent De Paul in our school has been taking part in the Survive on Five Challenge. This meant that for the past school week, we had €25 to spend on any food or drink items, which boils down to €5 per day. On Sunday evening when I began to plan my meals I quickly noted how fast the €5 disappears. Little things like a chocolate bar after school or a bag of crisps could mean the difference between having dinner or fasting until the next morning. It was especially hard when special occasions came around. I couldn't accept food from other people without finding it in my budget. There were also little things that wouldn't normally be considered an expense that had to be factored in, like milk for a cup of tea or butter on a sandwich. Average spending for a day would be about €4. It has been challenging over the last week but, unfortunately this is the reality for many families across Ireland. We hope that this exercise has amplified this hidden struggle and will encourage others in the school to join the fight against poverty. By Ellie-May Farrell, 6E.
Senior Debating News
Commiserations to our Senior English debating team who were narrowly defeated on Wednesday evening last when they debated "Brexit will be good for Africa" in the Concern debate. The team had successfully made it to the last 16 of the competition and were drawn against Claregalway. Despite a powerful performance on the night, the adjudication went against them and they were unsuccessful. Better luck next year!! Huge thanks to their coaches Sean Woods, Natalie O'Carroll and Sean O'Flaherty for their coaching and mentoring of the team. A special thanks to Mr. Sean Woods who travelled to Athlone with the team last Wednesday evening.
Irish Debating News
Well done to our Junior Irish debating team, Rachel Harries (3F), Keira Reilly (3F) and Niamh Behan (3B) who were narrowly defeated on Tuesday evening last in the regional final of the Gael Linn debating competition, just missing out on a place in the All-Ireland final.
Public Speaking
Congratulations to our public speaking team consisting of students Keira Reilly, Roisin Behan and Meadhbh Behan who competed at the national final of the Irish Federation of University Women's under 15 public speaking competition held in University College Dublin on Saturday 7th March. Having qualified through winning the UCD heat of the competition, the students competed against the winning teams from the heats held in Trinity College, NUI Galway and Queens University Belfast. The standard of speaking at the competition was very high which made for a very compelling event. Our students each delivered very fluent performances and Keira Reilly received a trophy for being the best speaker at the competition.  Well done to our three students and their mentor, Mr. Séan O' Flaherty who represented our school so admirably.
Show week is here!
Show week has finally arrived and we would like to wish the Transition Years the very best of luck with their production of "Back to the 80s". The girls have been collaborating with the Transition Years from the CBS since well before Christmas. Great tribute must be paid to our wonderful Musical committee, coordinated by Ms. Aine Sheils who have worked very hard behind the scenes over the past two months to support the cast and their director, Janice De Breoithe. The show will run at the Visual from the 11th – 13th March inclusive.
French Exchange
St. Leo's College is delighted to welcome a vibrant group of French students as part of an exchange programme with Dole in France. The group will be accompanied by their teacher Mr. Vincent Robert and the group of eleven students will attend class with their exchange partners over the next week. As part of the group's introduction to Ireland Mr. Jim O' Keefe kindly accompanied the visiting group on a number of day-trips to Dublin and Kilkenny over the Mid-term break.
Thanks also to Deputy Principal, Emma Dwyer who helped organise a guided tour of Carlow Town with the assistance of Cllr. Andrea Dalton and Cllr. Fintan Phelan. The guided tour helped our visitors to become orientated with the local area as well as garner an insight into the history of the town. Eleven of our senior students are participating in the exchange: Shauna Downey, Sharon Emelue, Racheal Diyaoulu, Alicia Gordon, Emma Mahon, Laura Tallon, Zulaikha Tallon, Julia Hogan, Aoife Lalor and Katie O'Sullivan. Bienvenue!
The French exchange students and their teachers enjoyed a fabulous day out in Dublin on Saturday last, making the most of the leap day 2020! They started the day with a tour of St. Patrick's Cathedral and afterwards walked around St. Stephen's Green among the daffodils and ducks! Their next stop was the National museum to view some of Ireland's finest relics and to learn about Ireland's Viking heritage. In the afternoon the group visited the Epic emigration museum where the story of Ireland's diaspora unfolded before their eyes. The group then braved the elements to head to Temple Bar where they finished the day in Avoca café with a well-deserved hot drink! Sincere thanks to Mademoiselle Tierney for organising this wonderful and informative excursion to our capital city.
TY Tour of Dunmore Caves

Transition Years visiting the Dunmore Caves in Co. Kilkenny last Wednesday afternoon.
St. Clares Hospitality Kitchen

3F and their teacher, Ms. Aine Sheils class visiting St. Clare's Hospitality Kitchen in Graiguecullen.
Young Social Innovators
Our YSI Team were interviewed live on air by KCLR's own Emer Ni Bhraonain in the Fairgreen Shopping Centre before the mid-term break. The students spoke very eloquently about their project which focuses on domestic violence, the research carried out to date and their collaboration with Carlow Women's Aid. Women's Aid campaigns to raise awareness about the prevalence of violence against women, to challenge the myths and stereotypes about violence against women, and to keep the issue on the political, social and cultural agenda, with the aim of bringing about positive change. Well done to Ms. Sheila Coady who coordinates the group, the YSI team and all involved in raising awareness around the issue of Domestic Violence.
Leo's Goes Orange!
Well done to everyone who organised another fantastic Orange Day before the Mid-term break. SchoolsGoOrange is a day for school communities to promote positive mental health and to learn about building resilience. This annual mental health awareness day was a great success.  Staff and students turned out in force to support this wonderful initiative by wearing the colour orange. Some students even sported orange makeup on the day! Our wellbeing ambassadors served up a wonderful menu of activities for the whole school community. The awareness day concluded with some very competitive dance-offs in the school Assembly Hall on the Friday before mid-term. Congratulations to all our Wellbeing Ambassadors who worked so well as a group to create a fantastic atmosphere in the classrooms and corridors of our school. Thanks especially to Ms. Vivienne O' Neill and Mr. Eoin Power who coordinated Orange Day and continue to steer the Wellbeing Committee.
First Year Hockey
The first years had a great day today against St. Angela's Ursuline Secondary School, Waterford last week. The team got off to a great start in their match and the score was 2-0 to Leo's at half time. Once the team sorted out their short corner the play improved and St. Leo's went on to win the game 4-0. This was a powerful display by our Junior team great team. Well done to everyone involved. Thanks also to Petra Robinson and Meadhbh Browne for this match report.
St. Leo's College Junior Hockey team who successfully defeated St. Angela's Ursuline Secondary School 4-0 in Waterford last week.  (in red)
Senior Hockey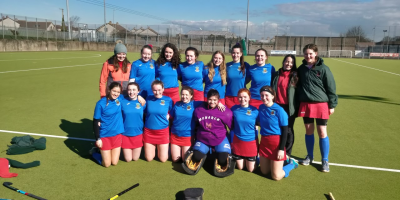 Our senior hockey team were victorious in defeating Loreto Wexford in an exhilarating game. After a tough first half ending 0-0, the girls fought in the second half with an outstanding goal by Olwyn Lawlor. After the full-time score of 1 all, the girls braved penalty shootouts. With three skilled goals by Meadhbh Browne, Eibhe Lawlor and Marla Herrmann and three incredible saves by our one of a kind goalie Violetta Nolan, the senior hockey team, led by their captain Petra Robinson, achieved a well-deserved win and will now progress to the South-East Schools' Senior Hockey Cup Final. Best of luck girls!
CIELS GAA Football
Transition Year students participating in the CIELS GAA coaching Programme during Cultural Activities last Wednesday afternoon.
50th Anniversary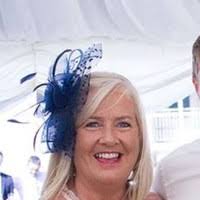 Yesterday marked the 50th Anniversary of past-pupil Beatrice Lambert winning the first All-Ireland Schools girls 1500m race in 1970!!
Second Year Volleyball
Congratulations to our 2nd year Volleyball team who played at home last Monday. The girls won all three of their matches 2 sets to 0, beating Coláiste Bríde & Dungarvan College. The team are now through to the semi-final. Thanks to their coach, Ms. Kellie Comerford for all her mentoring and support.
Junior Basketball
Congratulations to our first and second year basketball teams who enjoyed 32-25 and 55-16 point wins over Árdscoil na Tríonoide, Athy in the Midlands quarter-finals. Both teams now progress to the Midlands semi-finals. Well done on these super performances all round!
Running
On Thursday 30th January St. Leo's College was well represented in the South Leinster Cross Country Championships in Carlow Hurling Club with a minor, Junior and Inter team. The competition was very strong on the day and despite giving it their all, our top team placing was our Inter Team in 4th place, just one point off 3rd. However, Audrey Byrne 2nd Year and Elsa Doyle 4th Year successfully qualified as individuals for the Leinster Cross Country in Santry Wednesday 12th February. We wish the girls all the best in their upcoming race.
Soccer News
The minor soccer team played two matches last week against The Presentation College, Carlow and Scoil Criost Ri, Portlaoise respectively. After two very close matches St. Leo's College were defeated on both occasions.
Our senior team also played against Scoil Criost Ri. After dominating for most of the game, they were held to a 1-1 draw. Well done to both teams.
Finally, congratulations to Kate McDonald (3A) and Emma Walker (3E) who were involved with FAI u16 squad in England in December.
Volleyball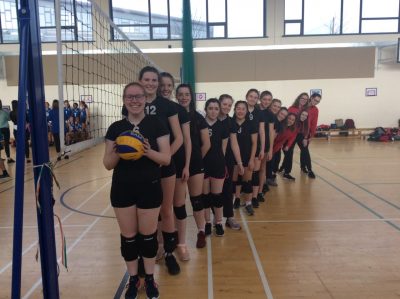 Well done to the St. Leo's College Senior Volleyball Cup team who played against Ard Scoil na Mara, Tramore. They emerged convincing winners taking all three of the first sets. They now face a tough match against St. Mary's College Naas in round 2 of the competition. Well done to all to everyone involved but most especially their coach, Ms. Vivienne O'Neill.
Football Final
Commiserations to the Senior Football Team who were defeated in the Leinster Football Final last Friday. It was a great achievement to reach the final and we are very proud of the achievements of this exemplary team of players. Thanks also to the supporters who travelled to Tullamore last weekend.
Netball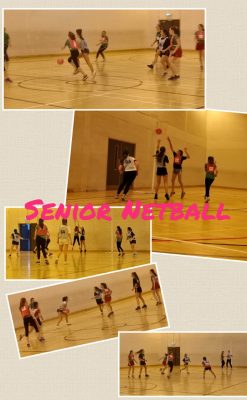 The Senior Netball team travelled to Dublin to play against the Irish Youth Netball Squad on Thursday 30th January. The girls played very well and grew stronger as the game progressed. Well done to all involved and a promising future awaits the St. Leo's College Netball team. Netball Ireland highly commended the girls on their skills.